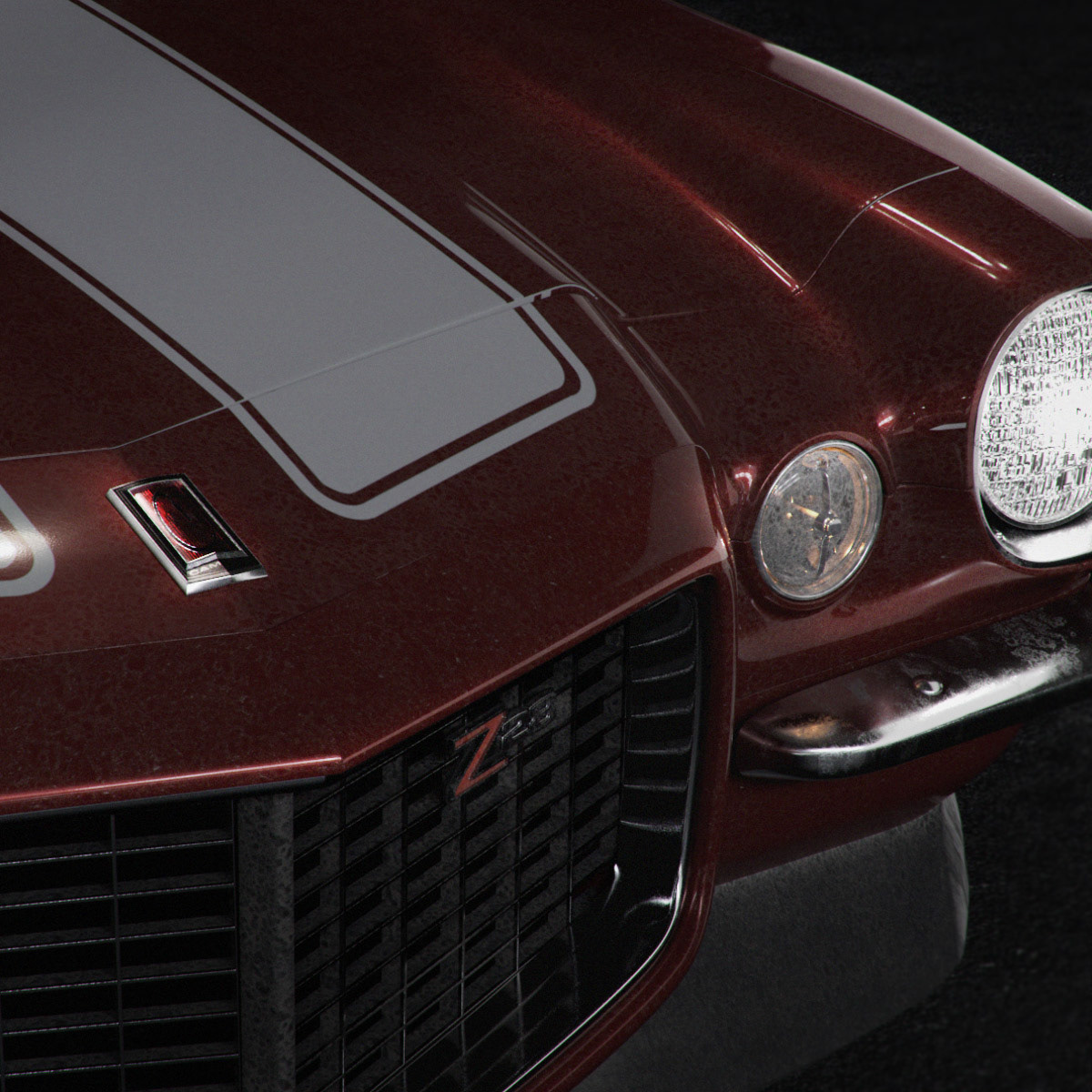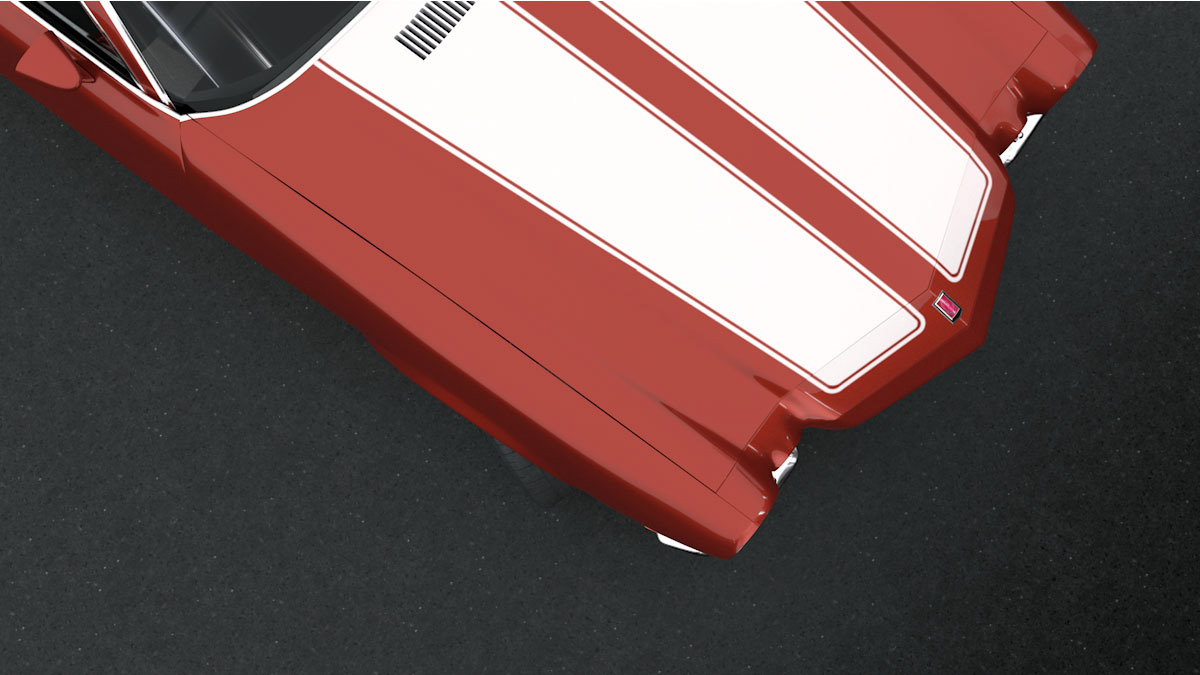 16-08-01
I stepped away for a few to work on other self-projects, 
Digital Emily.
 I got back to it this 4th of July break and worked on the undercarriage, added the wheels and brakes.  Also, I added some air-shock to give the car some lift in the back like all hot rods should.   It was rendered as a simple clay render.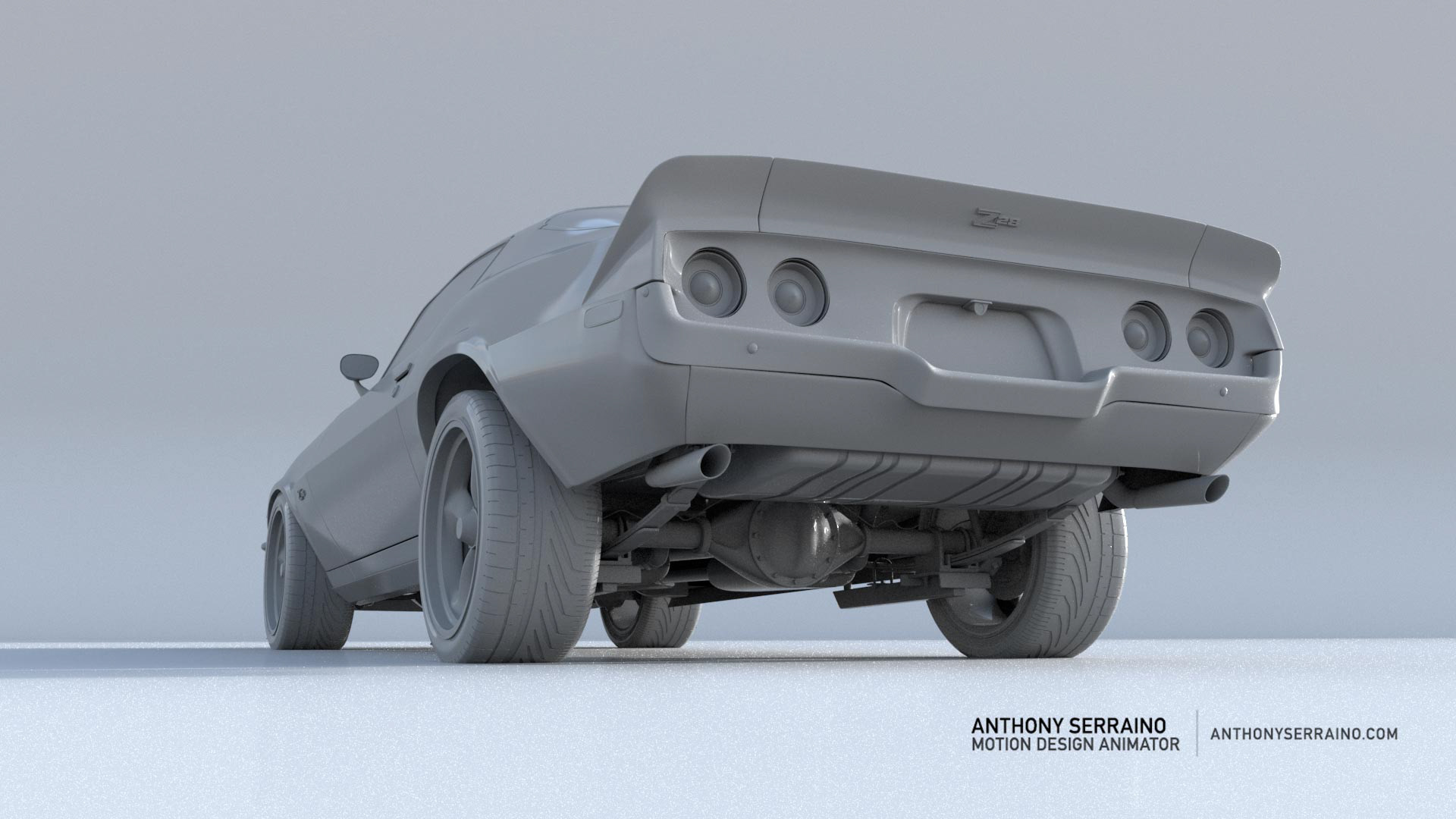 16-05-01
Wheels stage - rendered with C4D Physical Renderer.  A few lights with a hdri for reflections.
16-04-16
I blocked out the outside shell.  I will clean up the topology during the final stages.  Next, onto the wheels, undercarriage, and the interior.