Motion Graphics / 3D Animation
___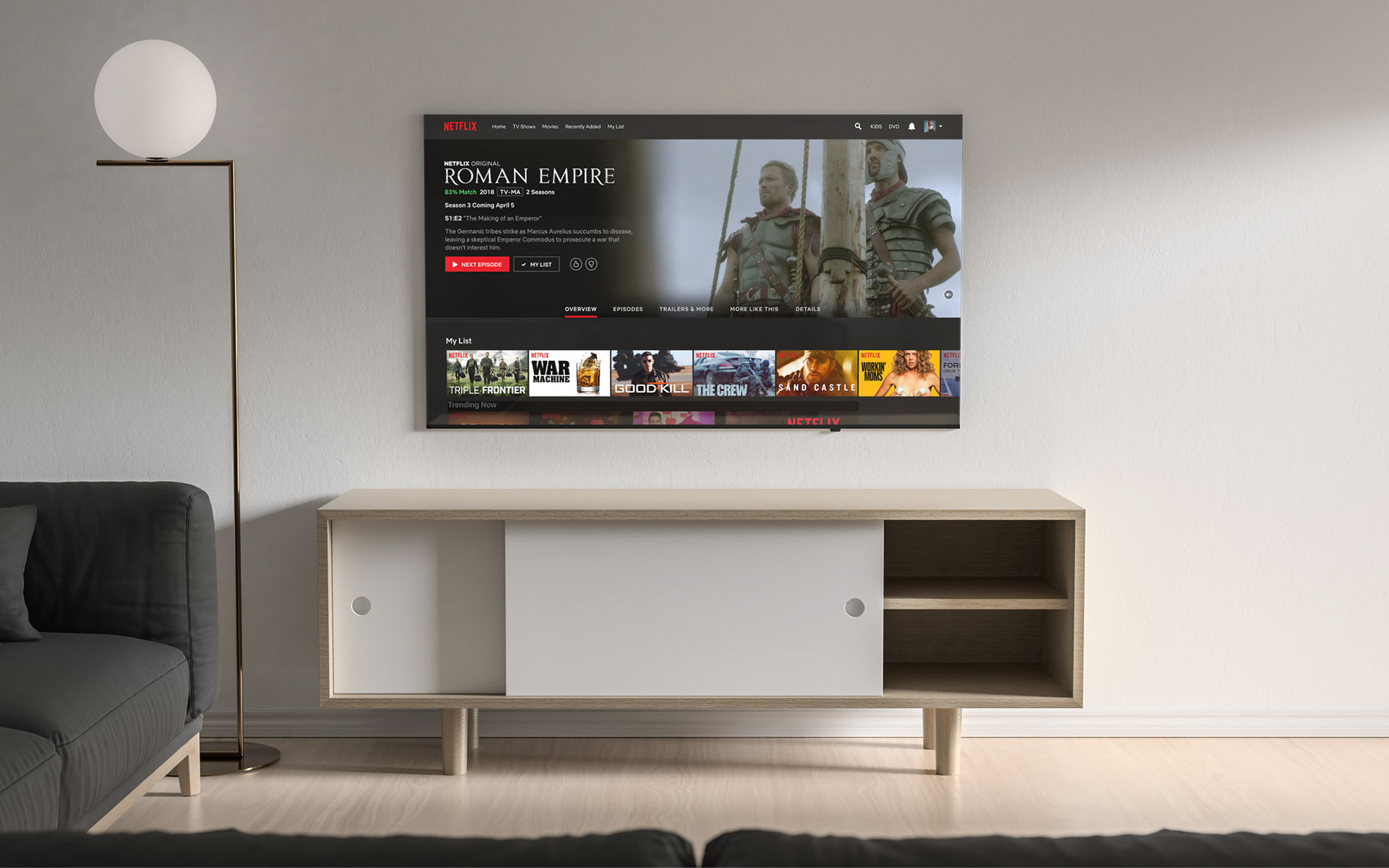 Roman Empire: Reign of Blood, is a docudrama for Netflix that Adolescents invited me to help provide 3D animation support to the main title using Maxon's Cinema 4D. My deliverables list was to help 3D animation and simulate the cracking and destruction of the statues and building structures ( Roman Empire ). Improve on the quality of the details of the arm and hand of the statue.  The 3D animation and simulations were done in Cinema 4D and beautifully comped in Adobe After Effects by the talented artists at Adolescents.
Company: 
Adolescent
/ Creative Direction: Man-Wai Cheung, Mina Muto / Producer: Turner Poth, Mina Muto / Art Director: Rad Mora, / 3D: Rad Mora, Joe Fuller, Anthony Serraino / Animation/Compositing: Rad Mora, Joe Fuller
Challenge:
01: Simulate a hairline crack running along the statues and building structures.
02: Add modeling details to a low polygon statue's arm and hand. This would be used in a dynamic simulation and needed to be at a high enough resolution to be fractured apart.
03: Simulate breaking, crumbling, and bleeding of the statues and building structures.
Project Key Frames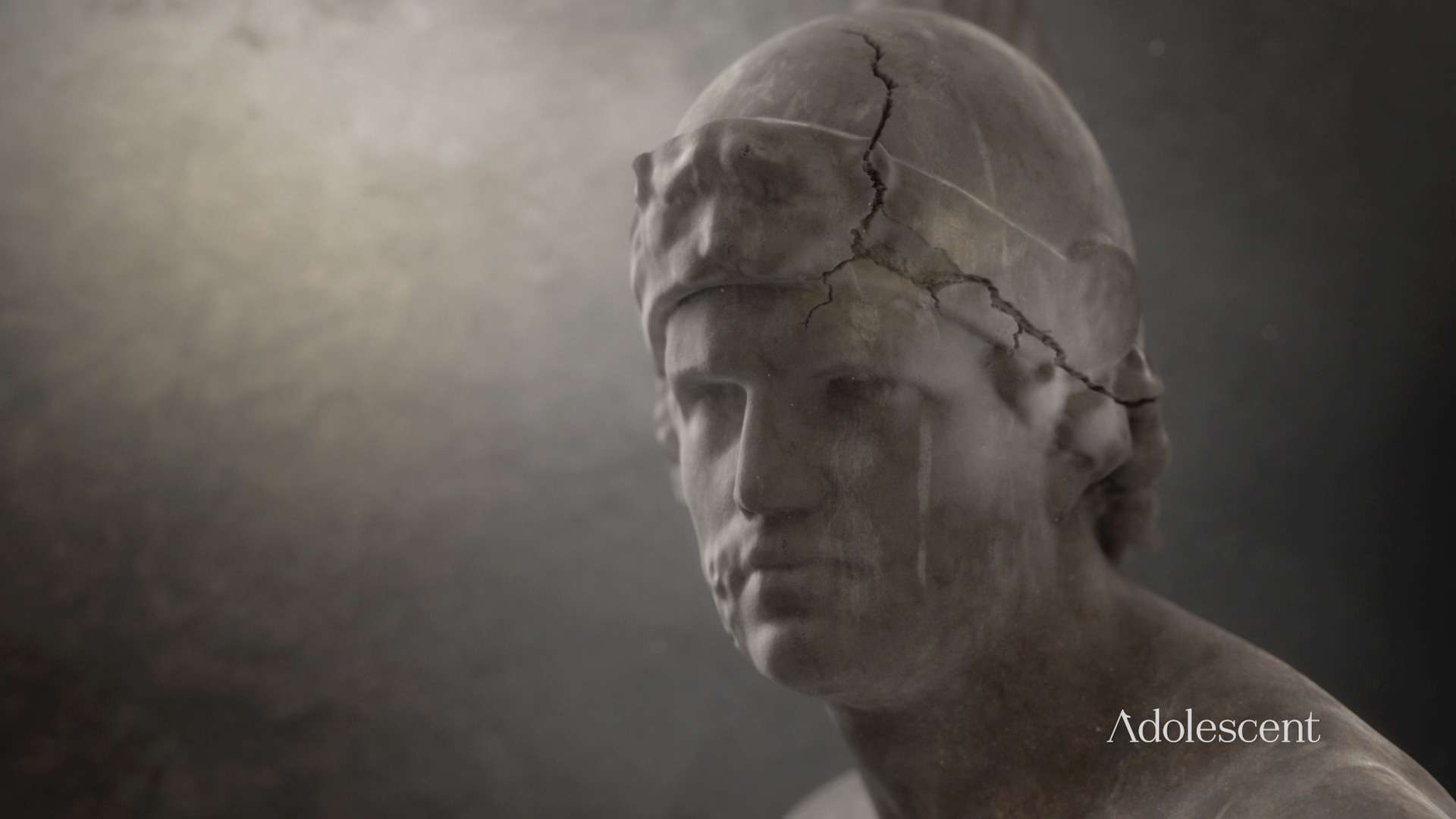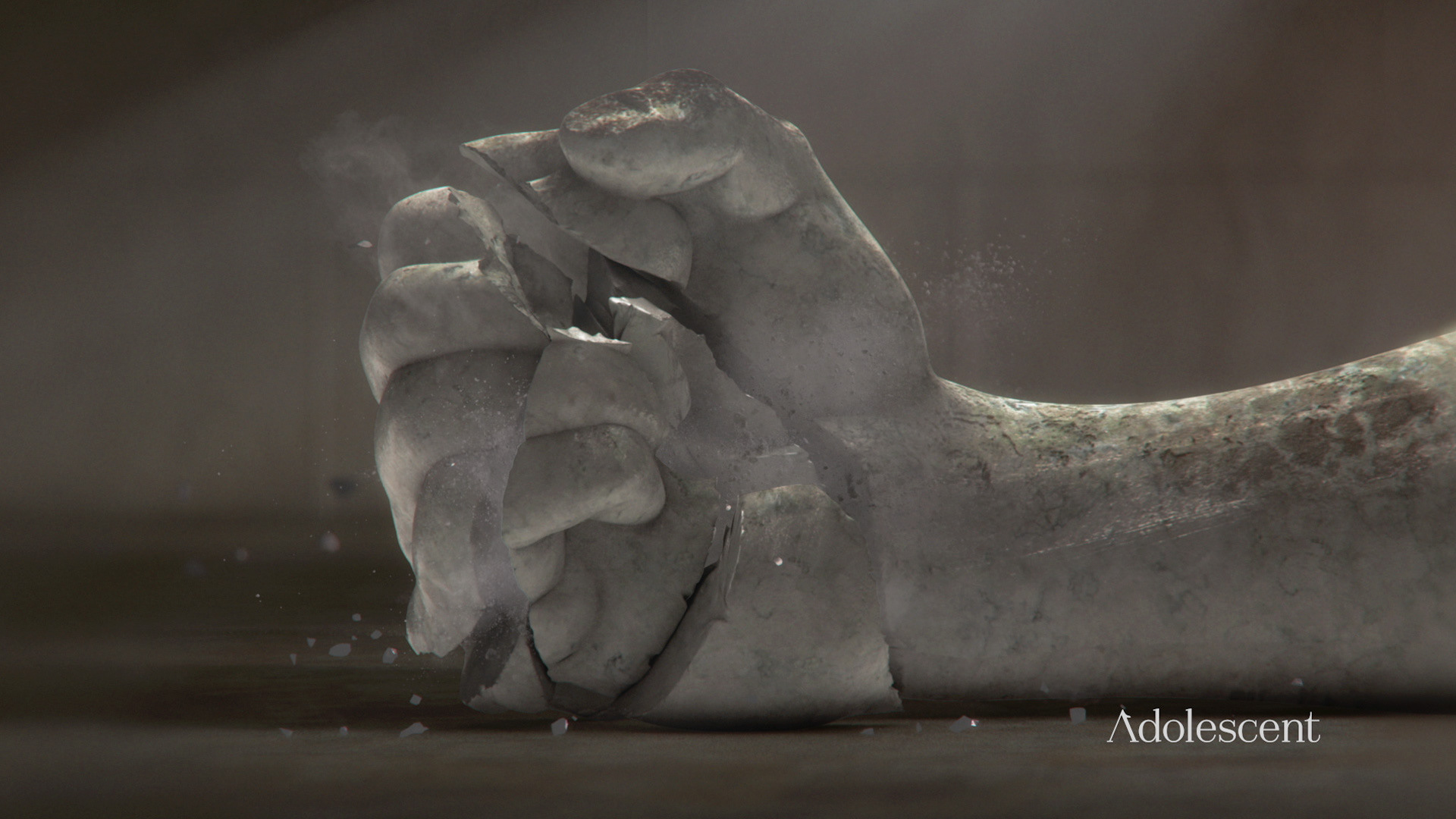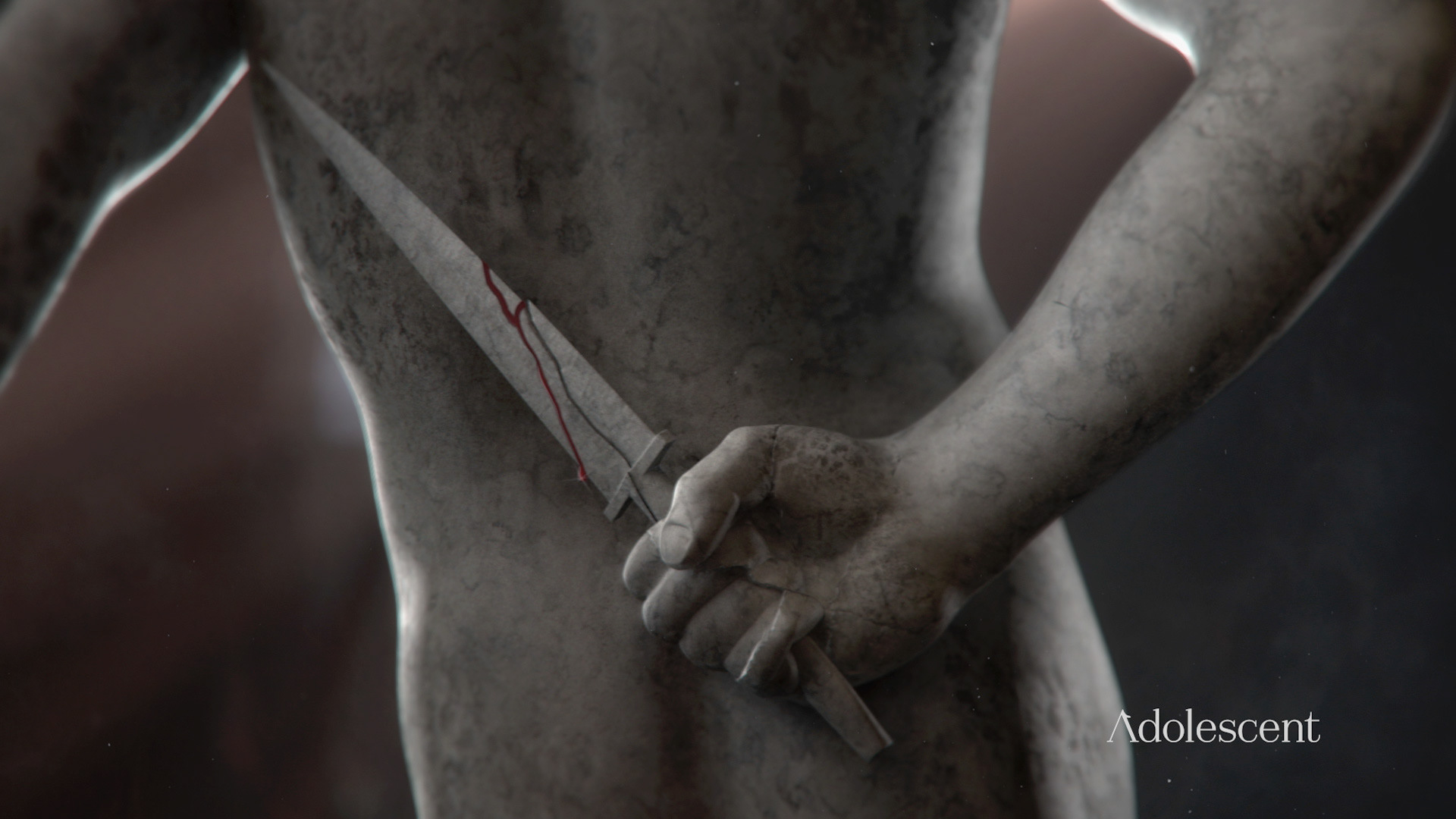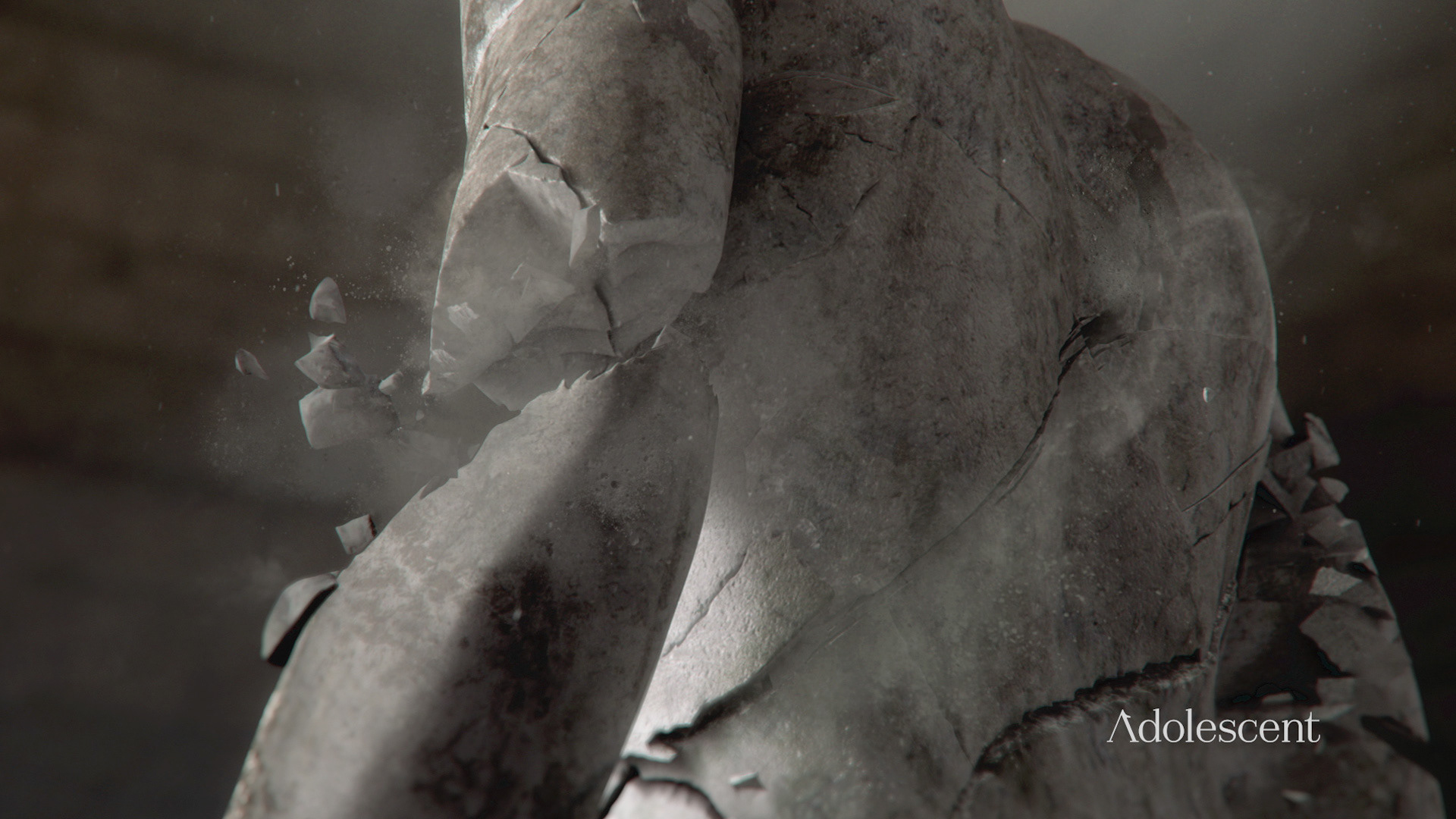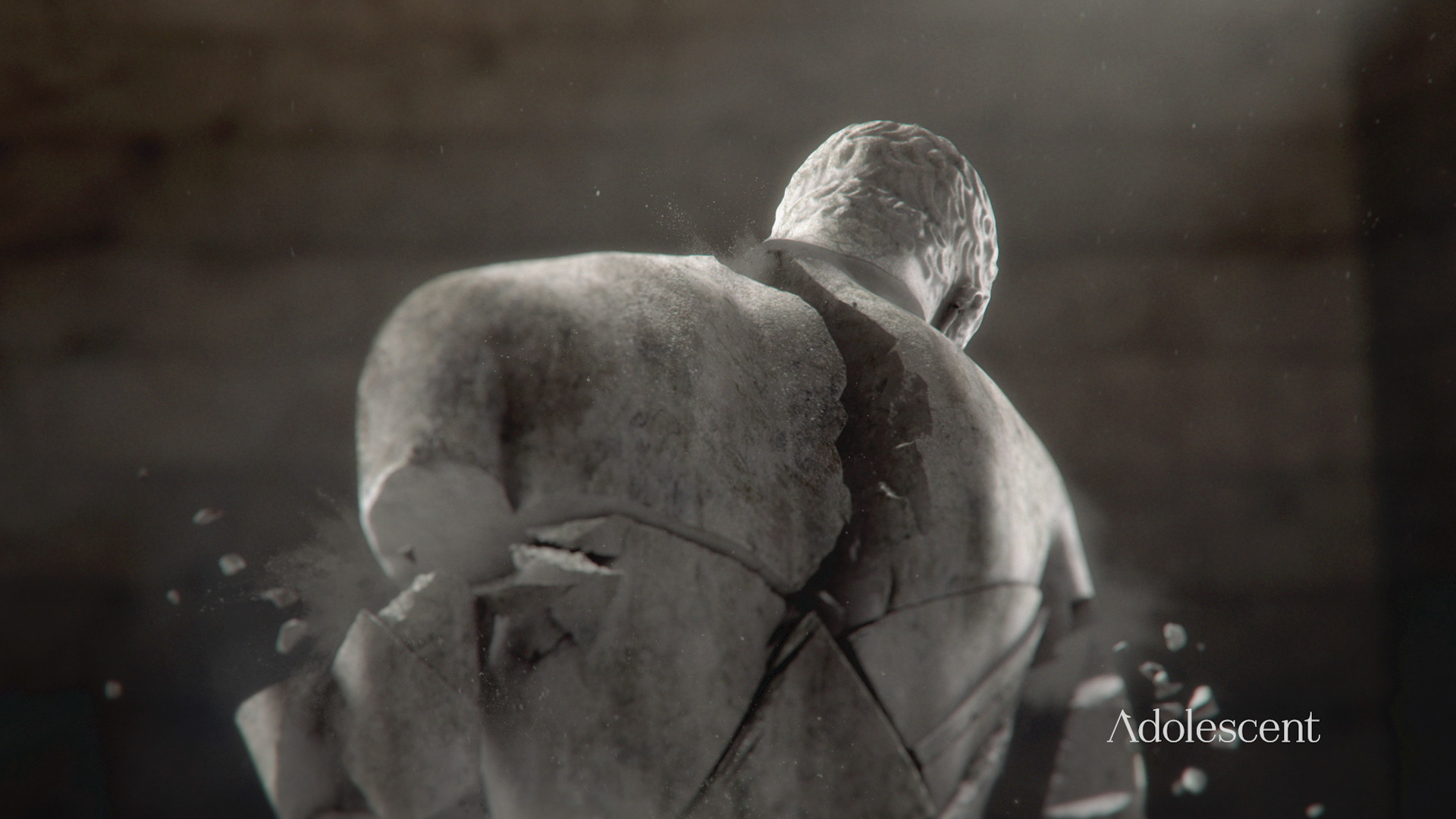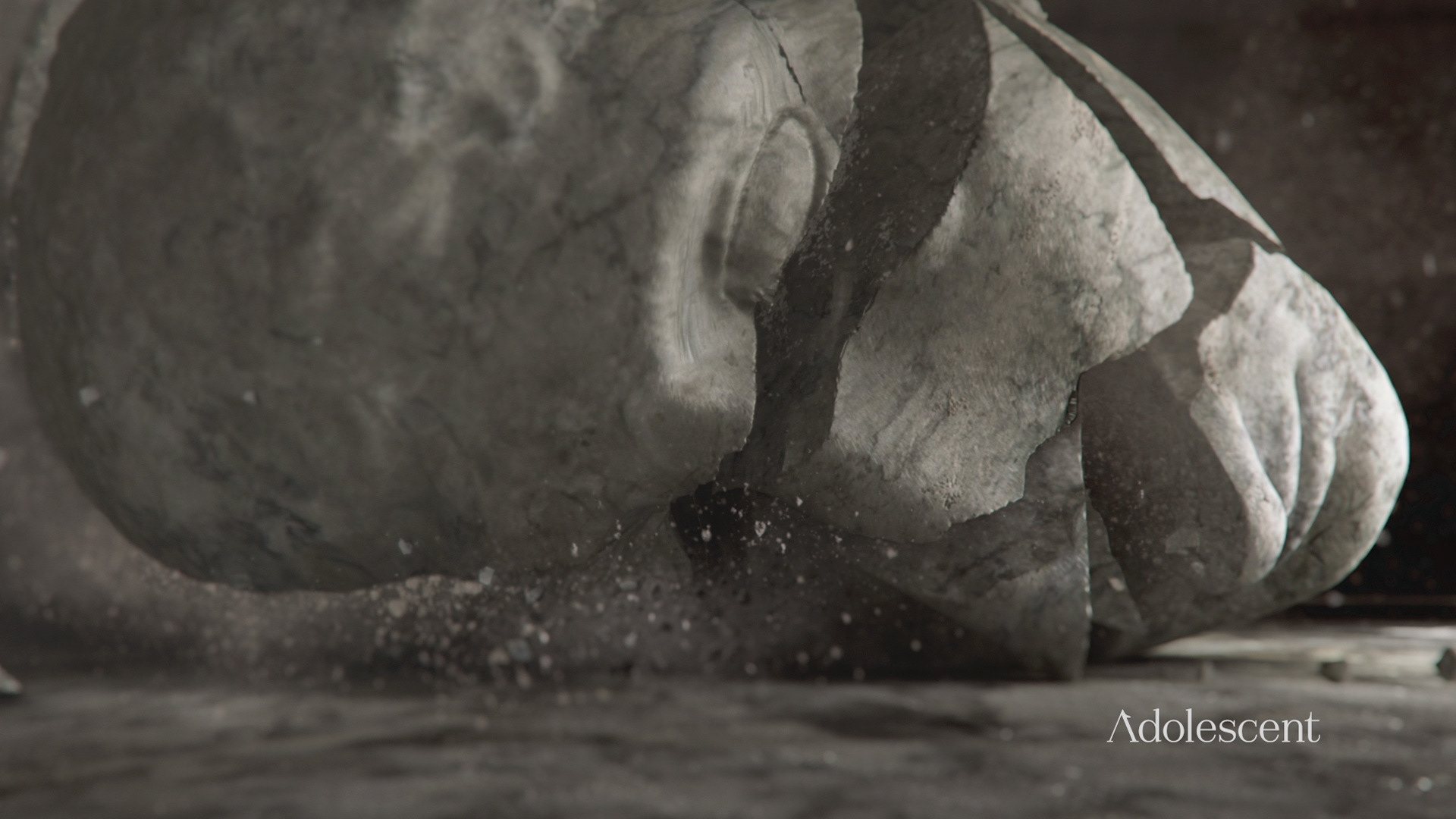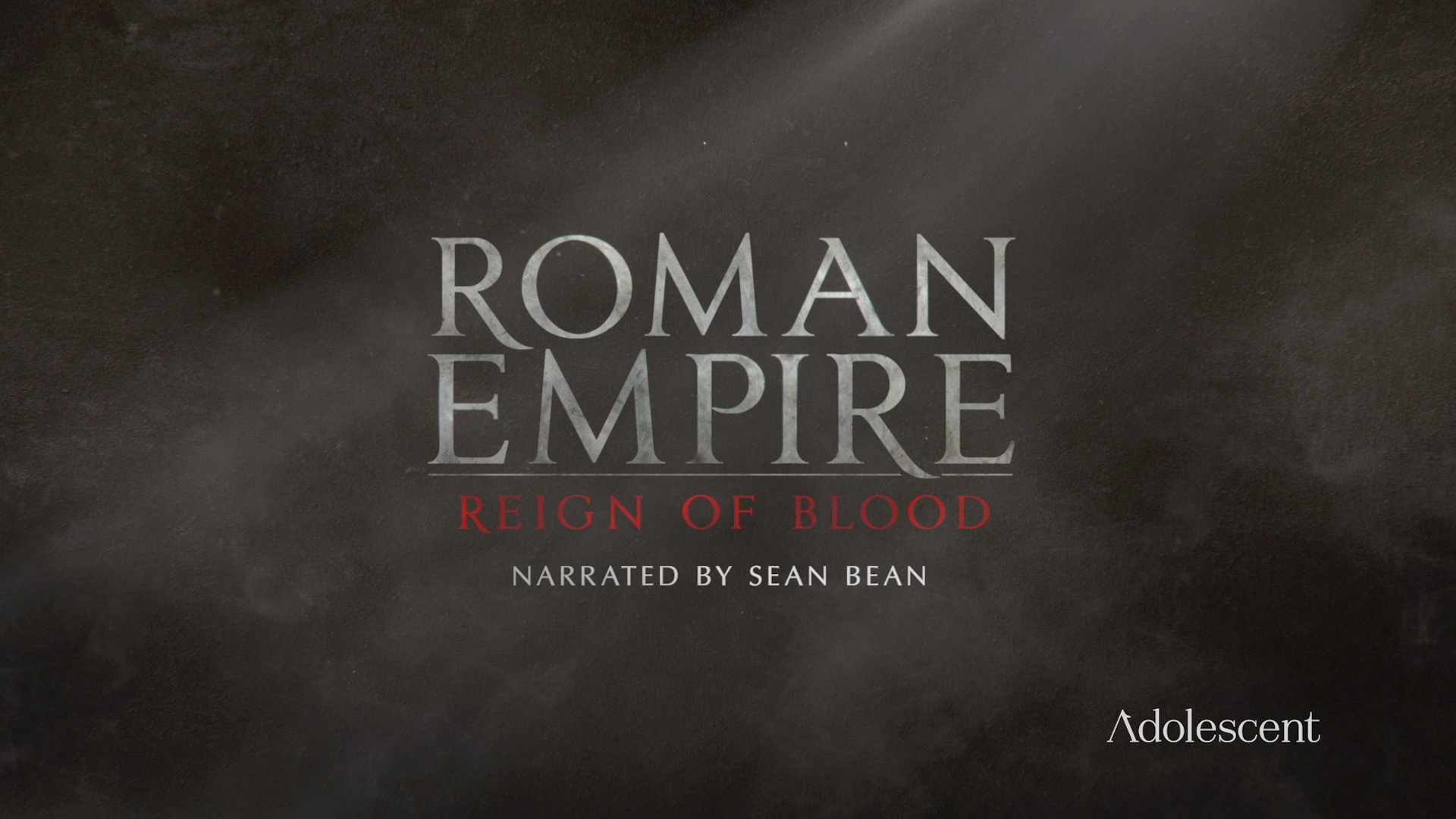 Solution 01:
An animated grayscale displacement map in Adobe After Effects.  Added it to the Cinema 4D texture shader displacement channel.  It was an easy solution to a high resolution cracking simulation on a low-resolution model for easy workability.  The gradient in gray tones provided different elevations to the cracking stone.
Solution 02:
Took the low-resolution mesh, where the details came from a displacement map and sculpted in the details using Cinema 4D's sculpting tag to increase the quality of the model to get it ready for a close-up shot, to be broken and fractured after it falls to the ground.