My first car was a 1970 Camaro.  I thought it would be fun to recreate in Cinema 4D, while also, improving my modeling skills, Body Paint and educate myself in Arnold for C4D.  When I finish with the modeling and texturing, I will hope to put it in an animated story.
----------------------------
I was watching the
Twitch.tv stream with Ash Thorp and Grant Warwick
, and there were points made about aging your shaders for added touch of realism.  I thought they were making some valid points and started adding it to my Camaro render.  Dust and dirt spots from rain and scratches and cracks in the paints clear coat from dirt and the sun.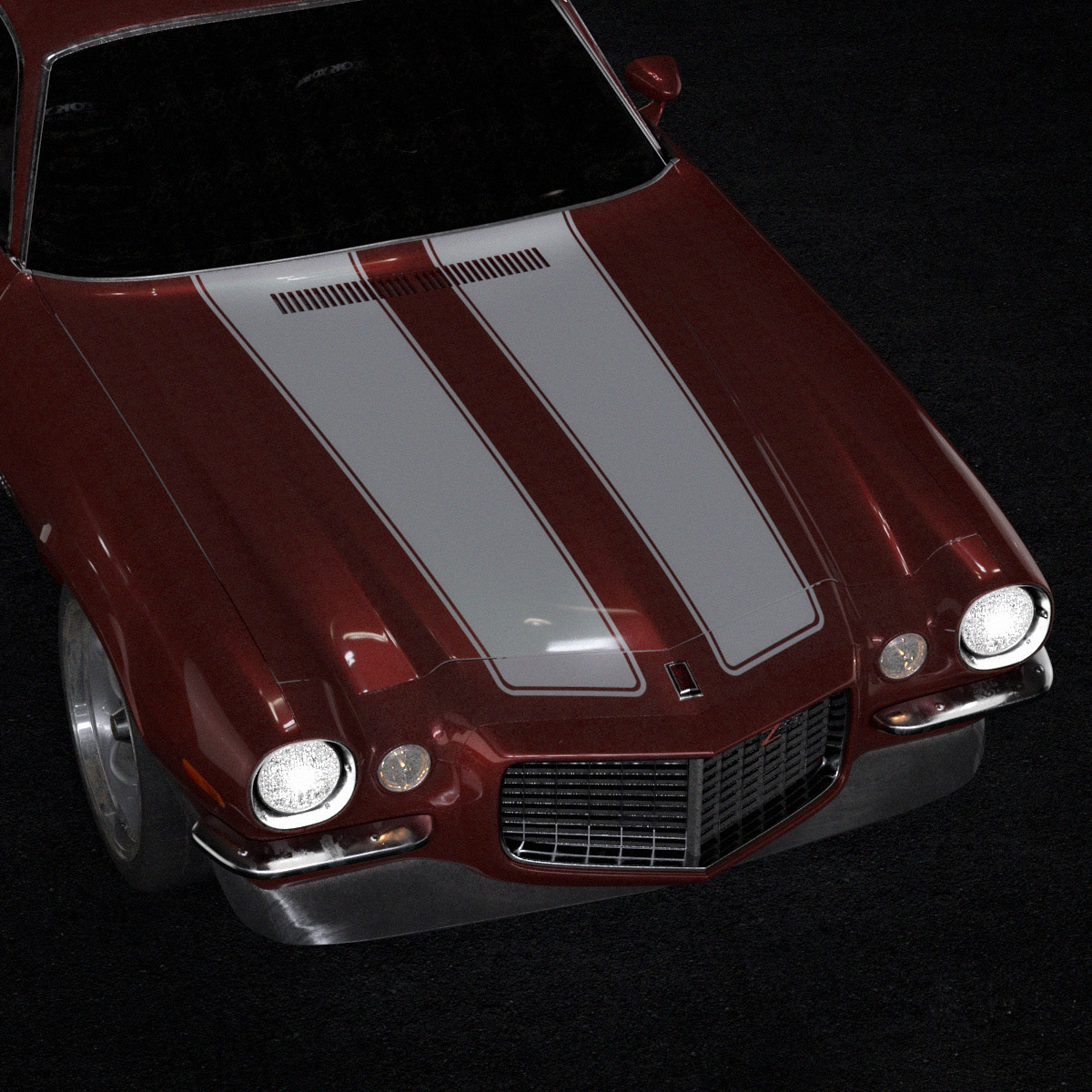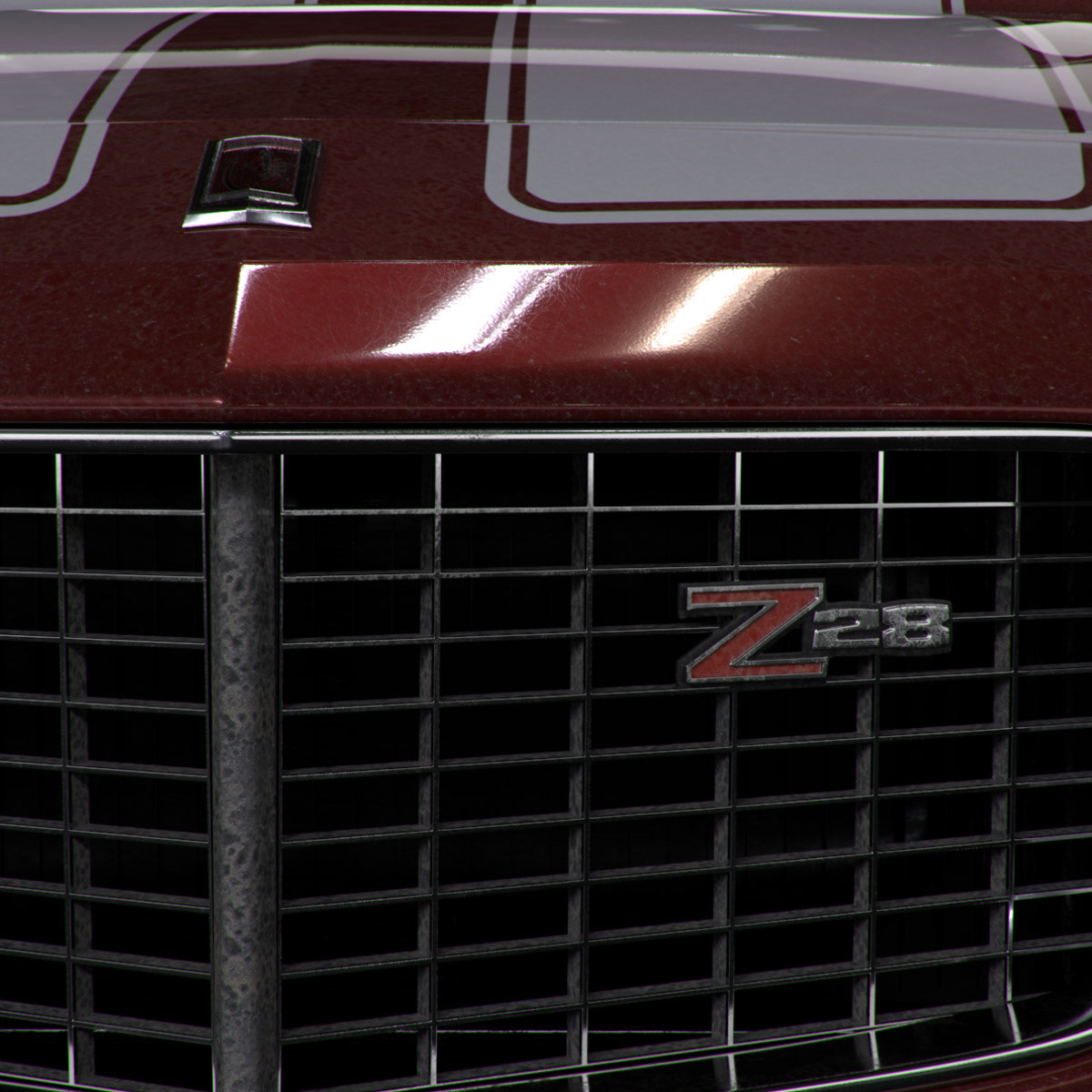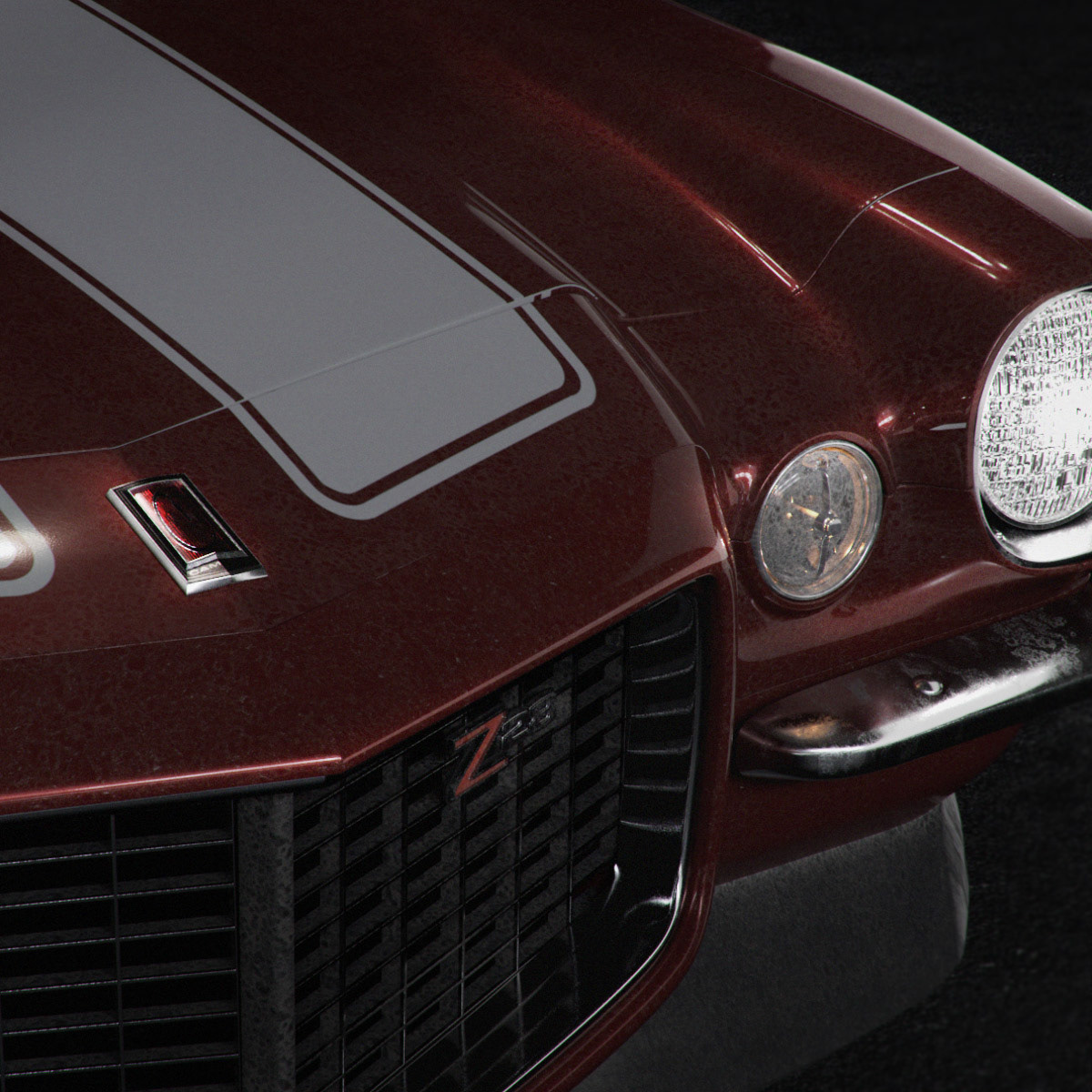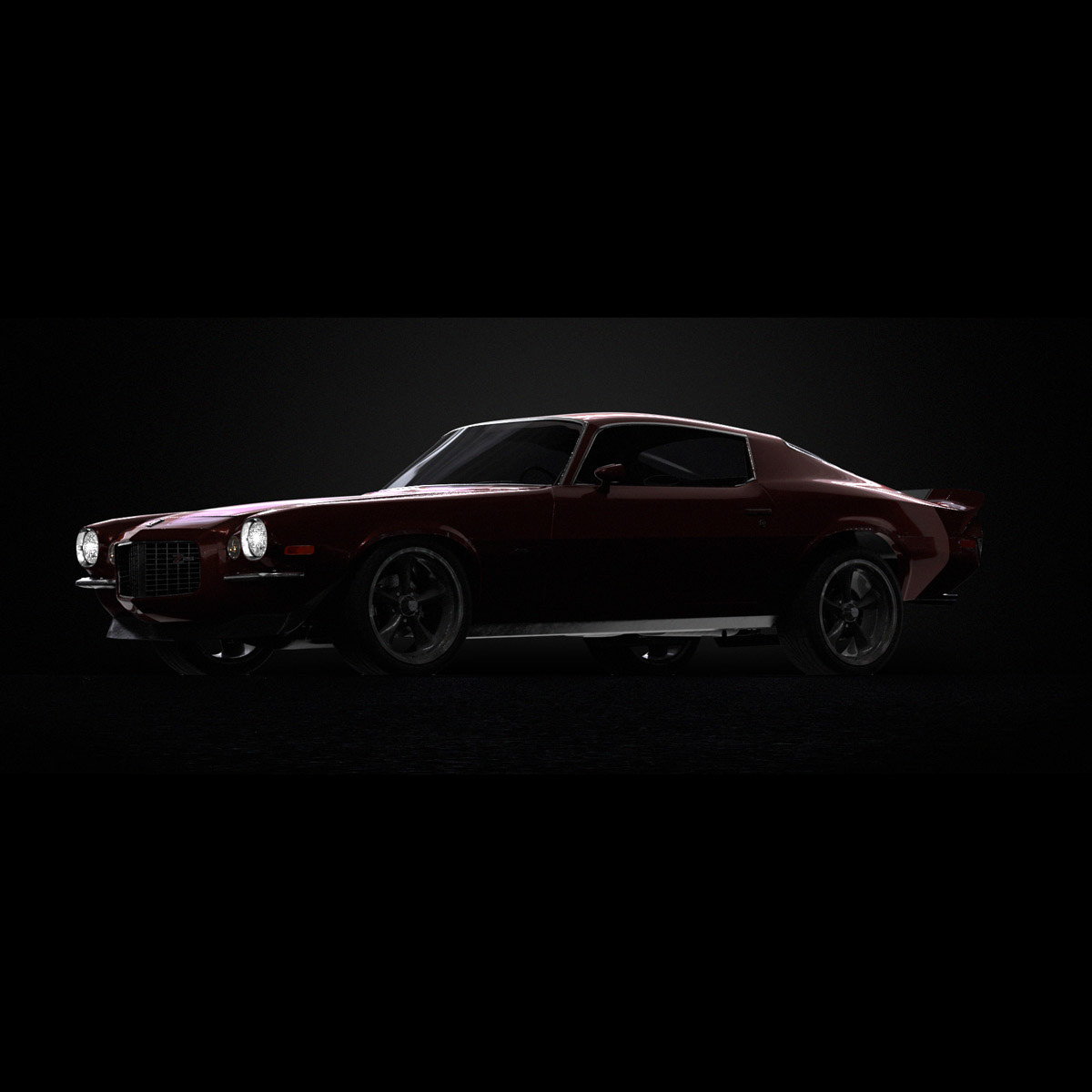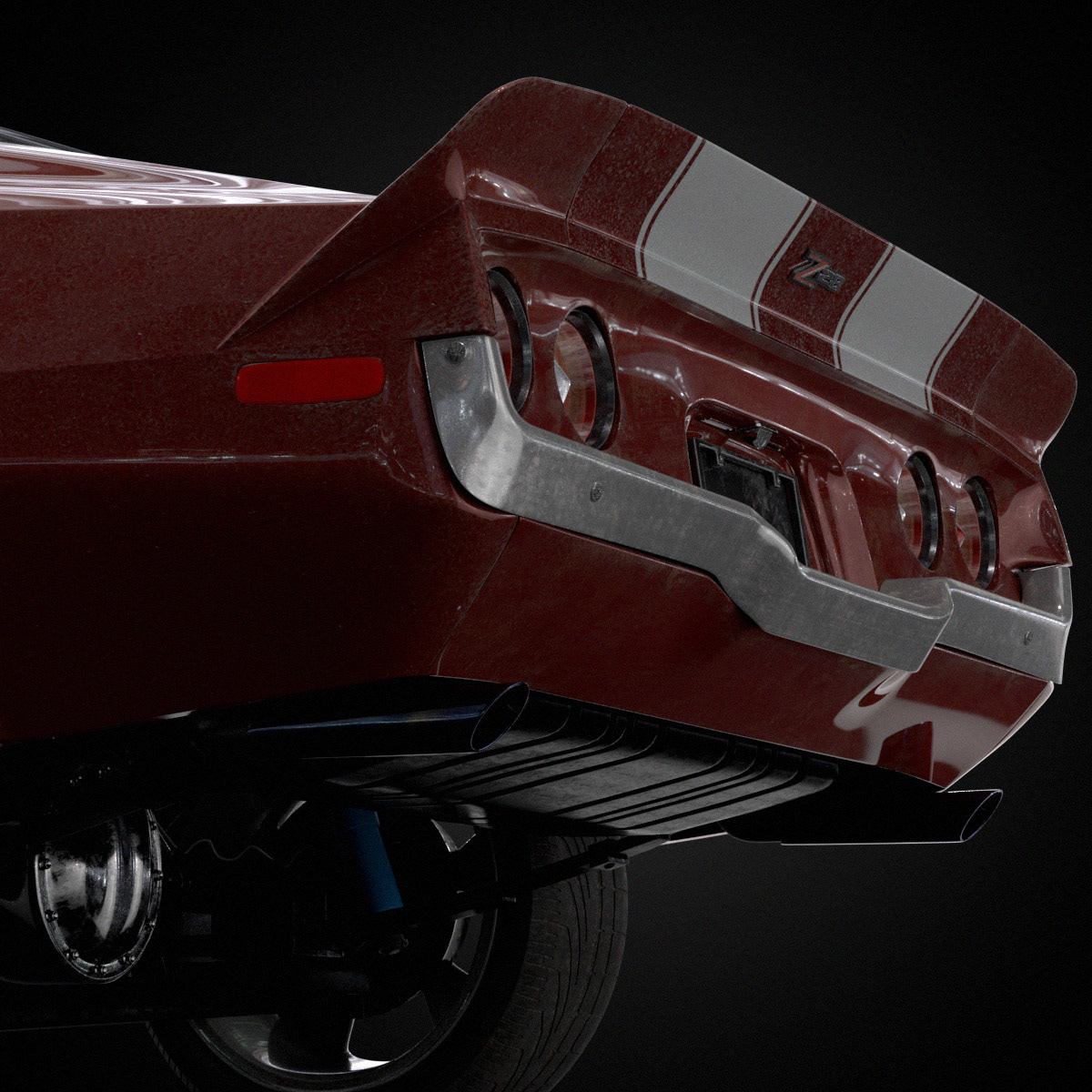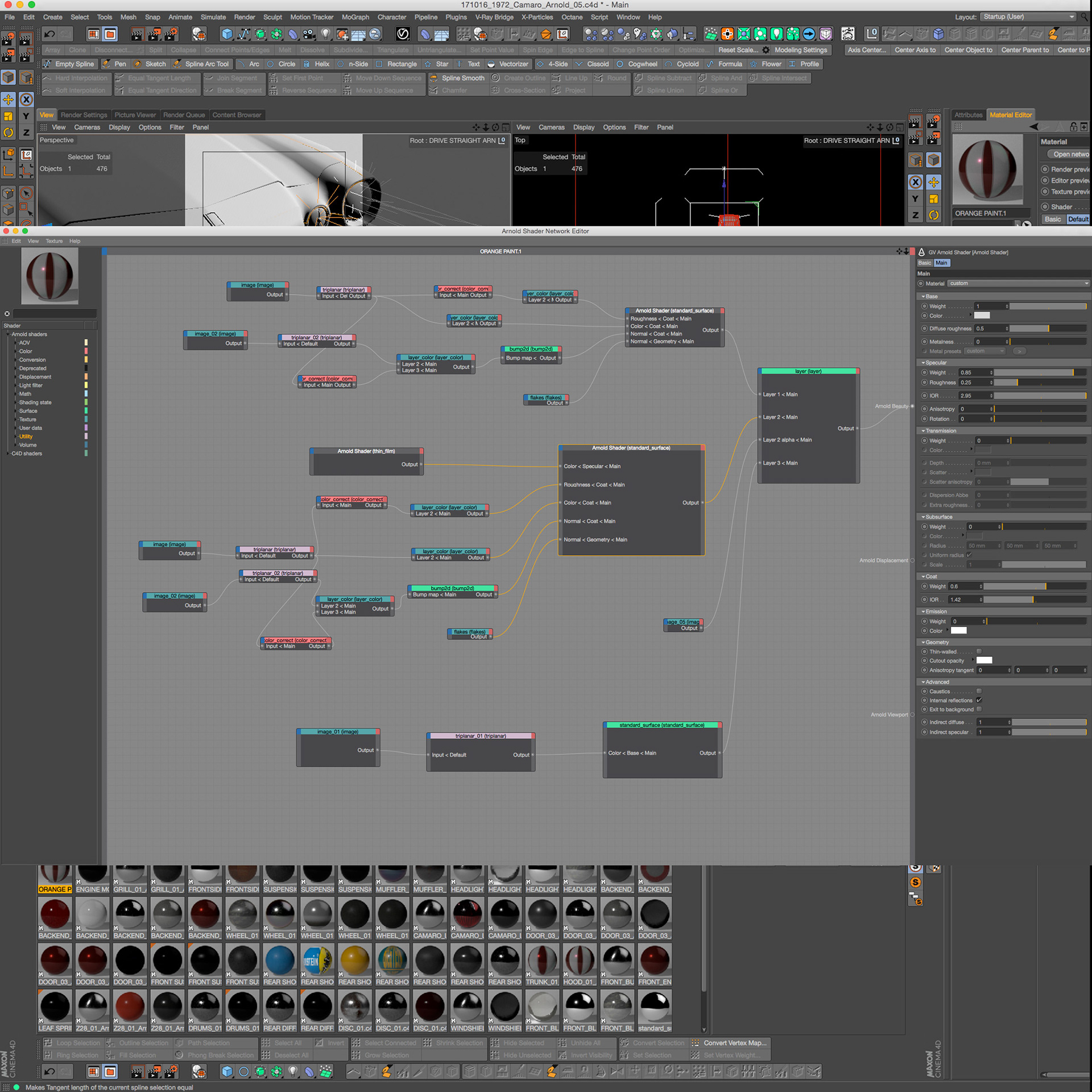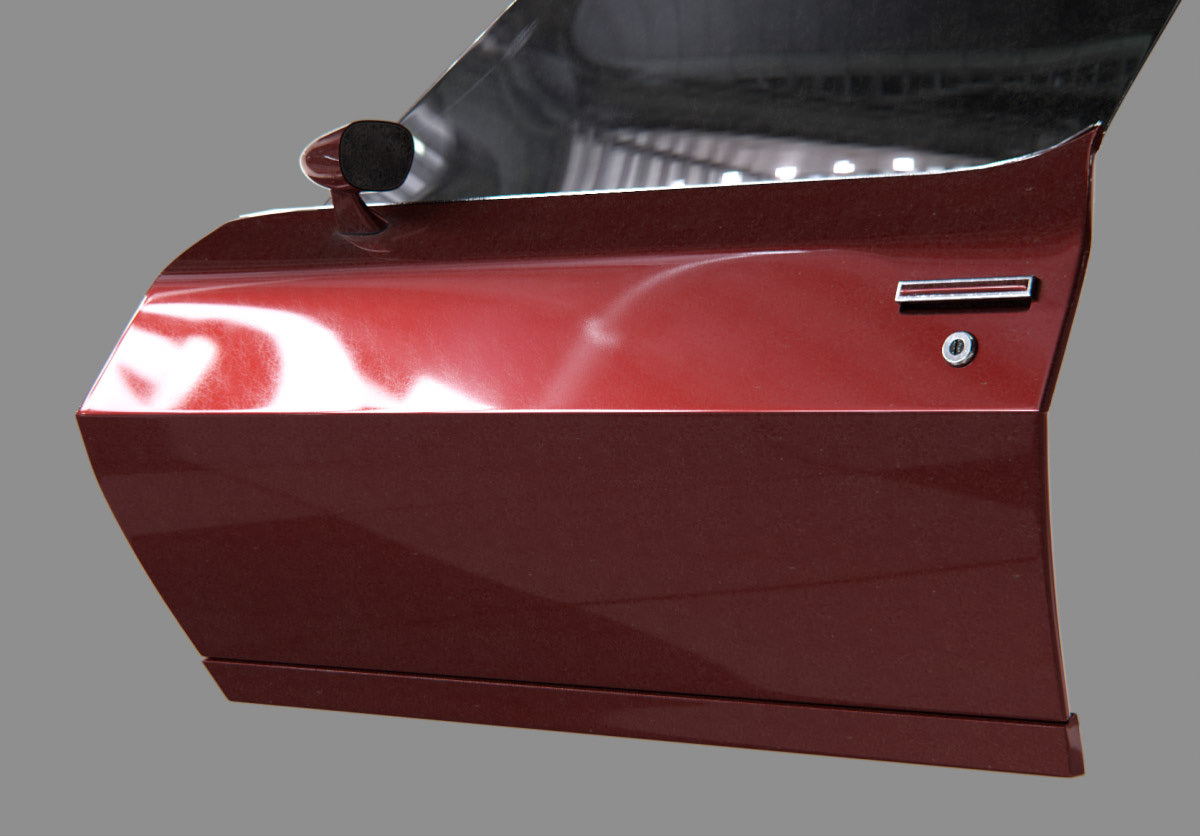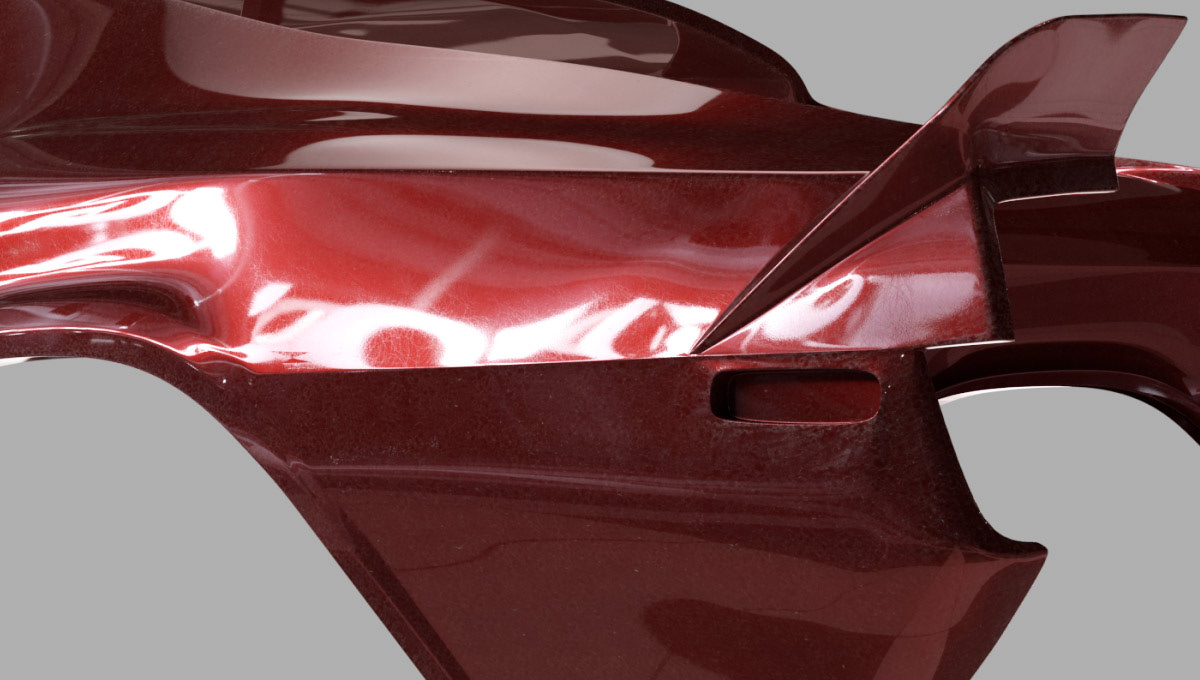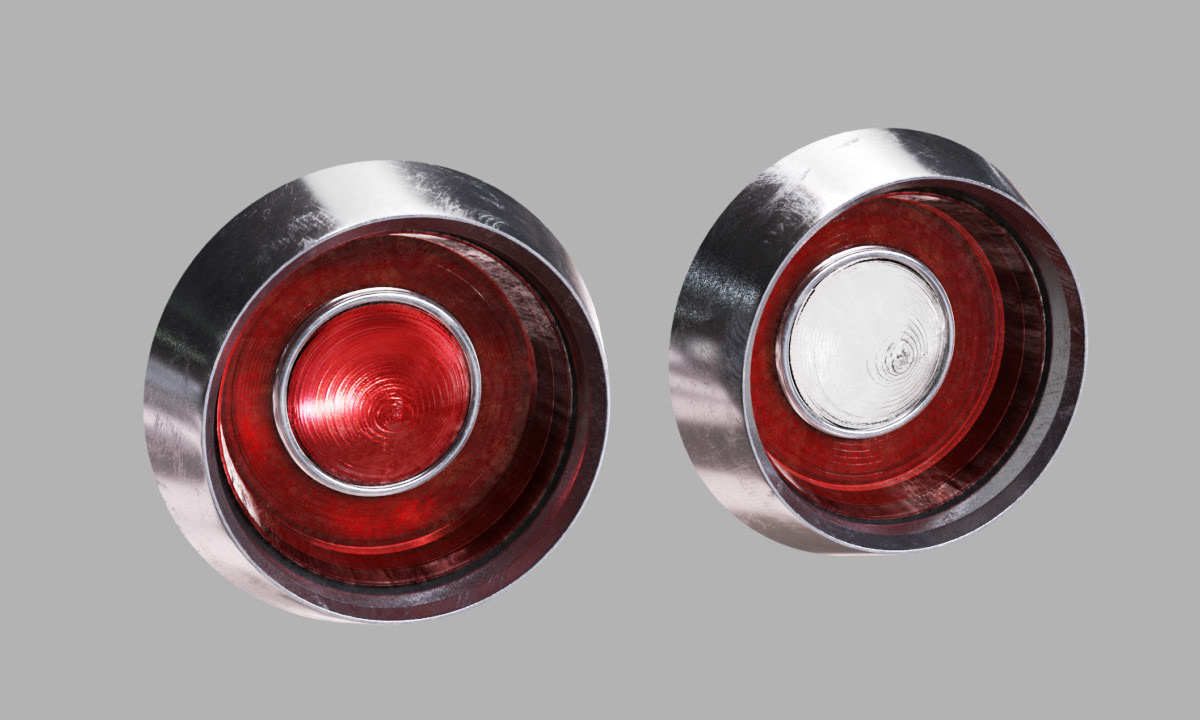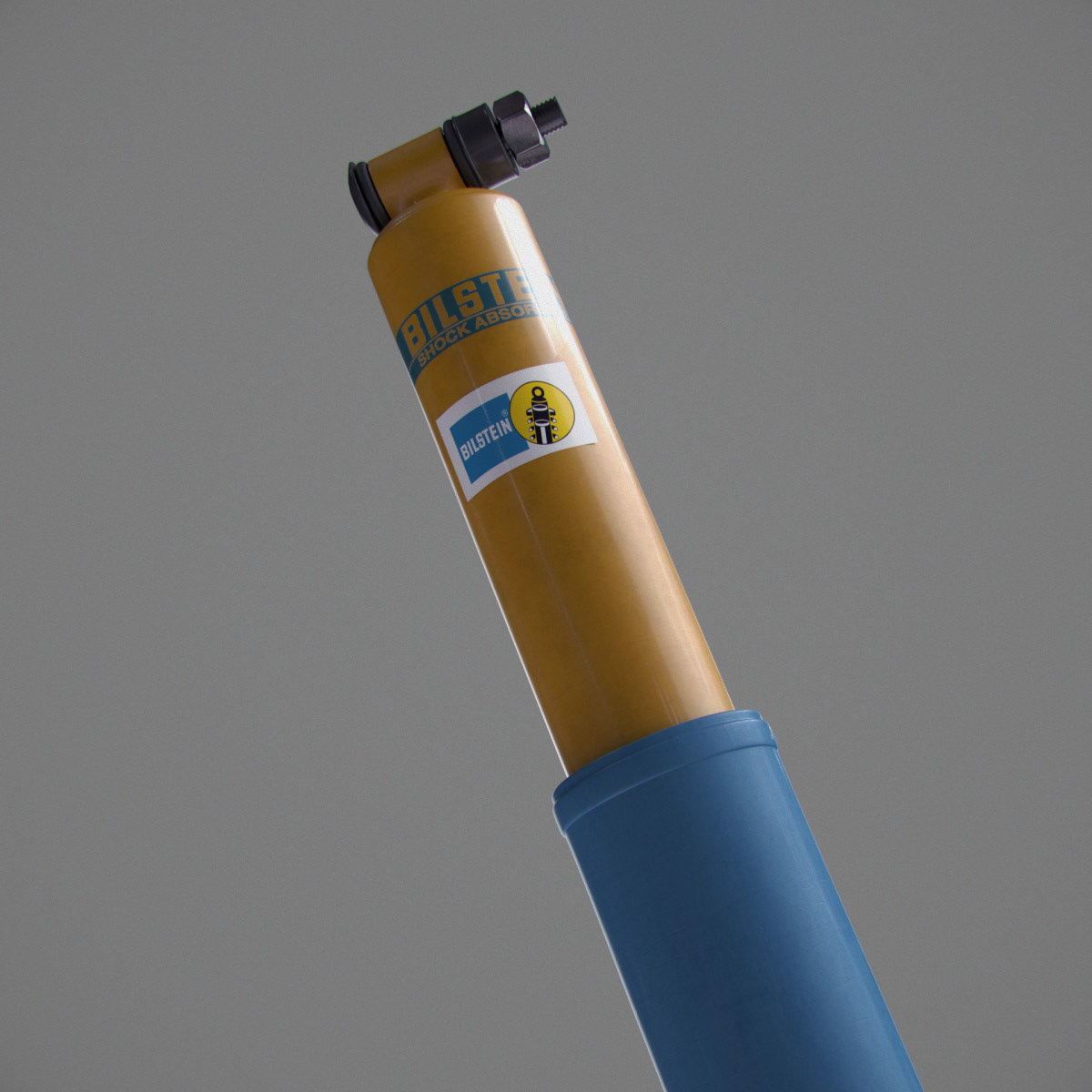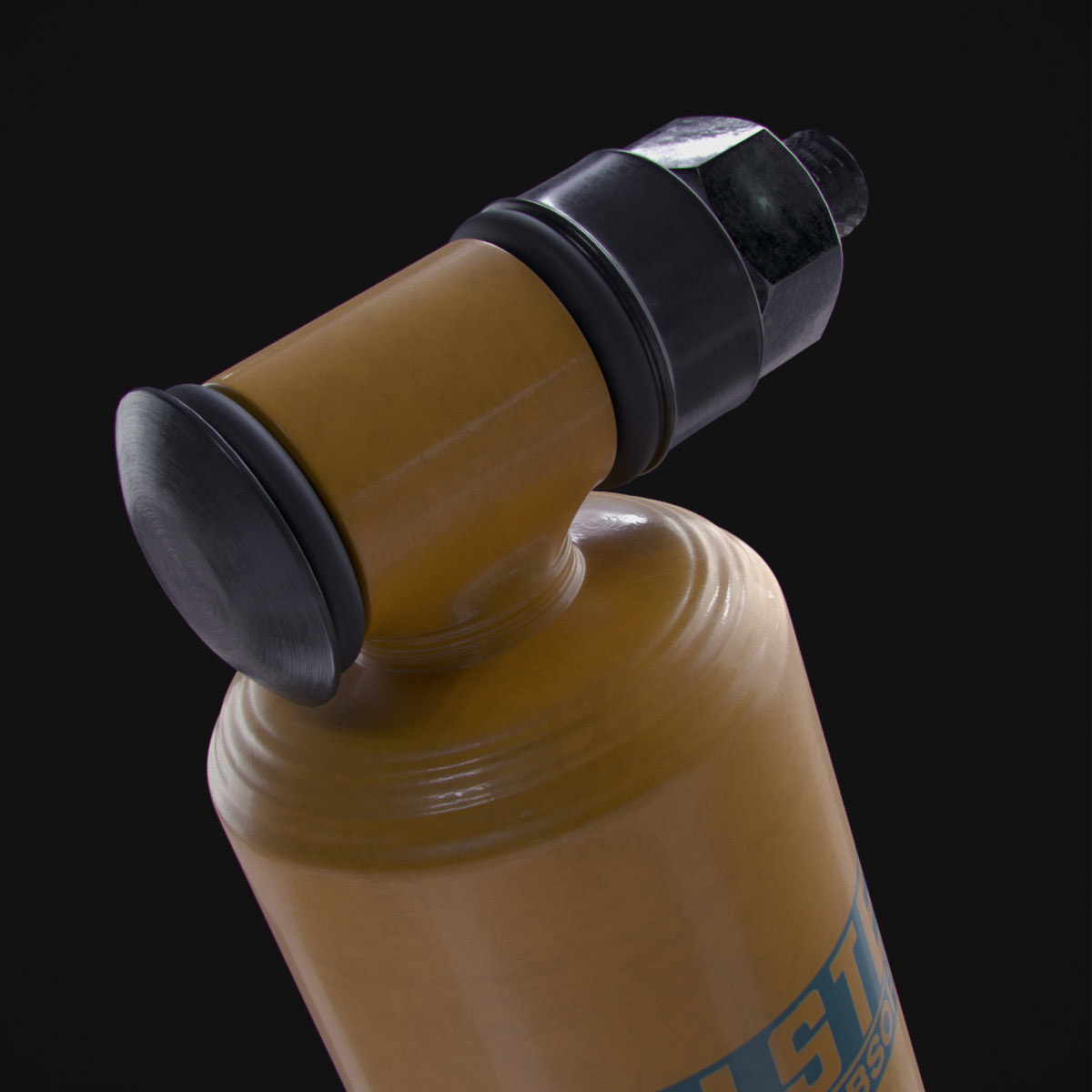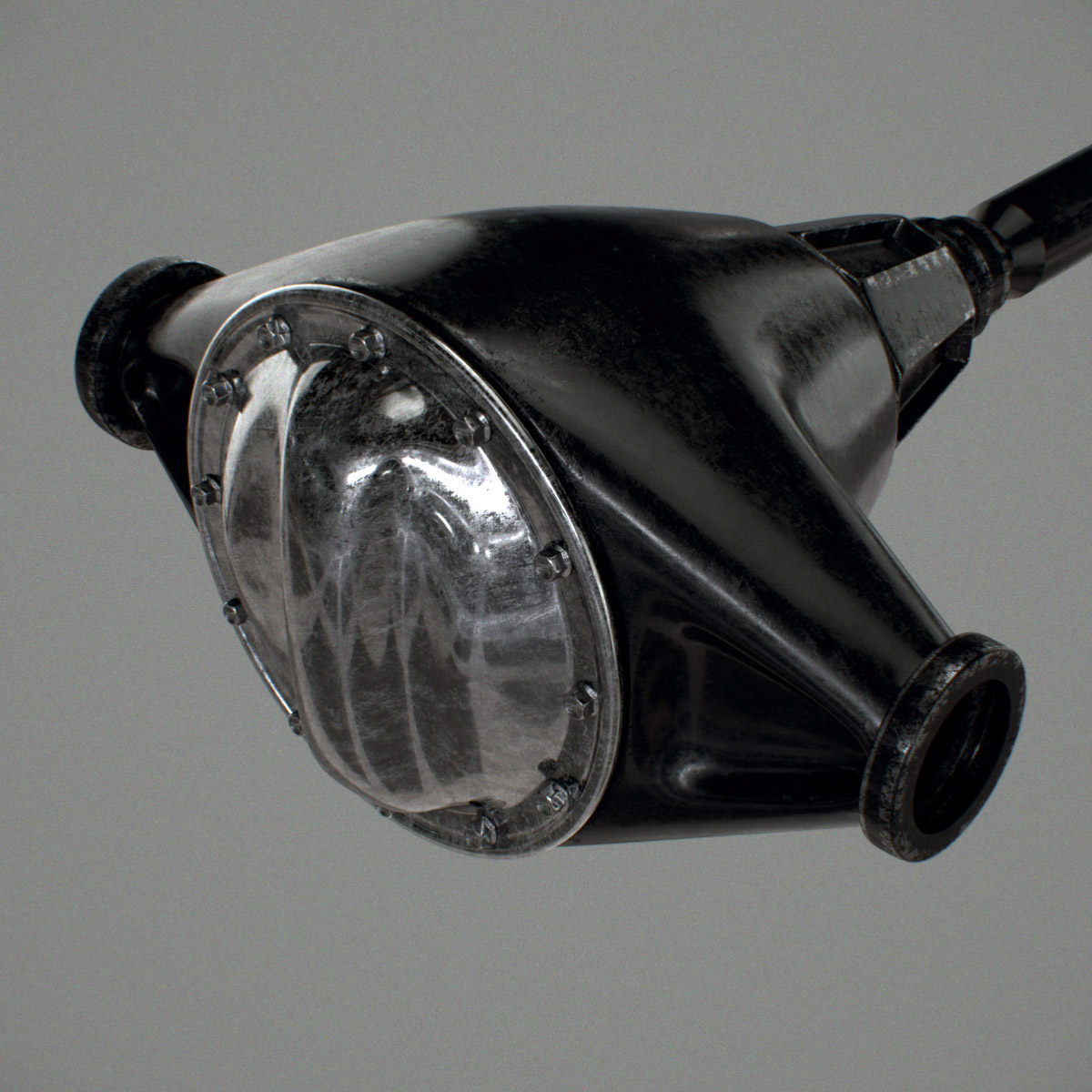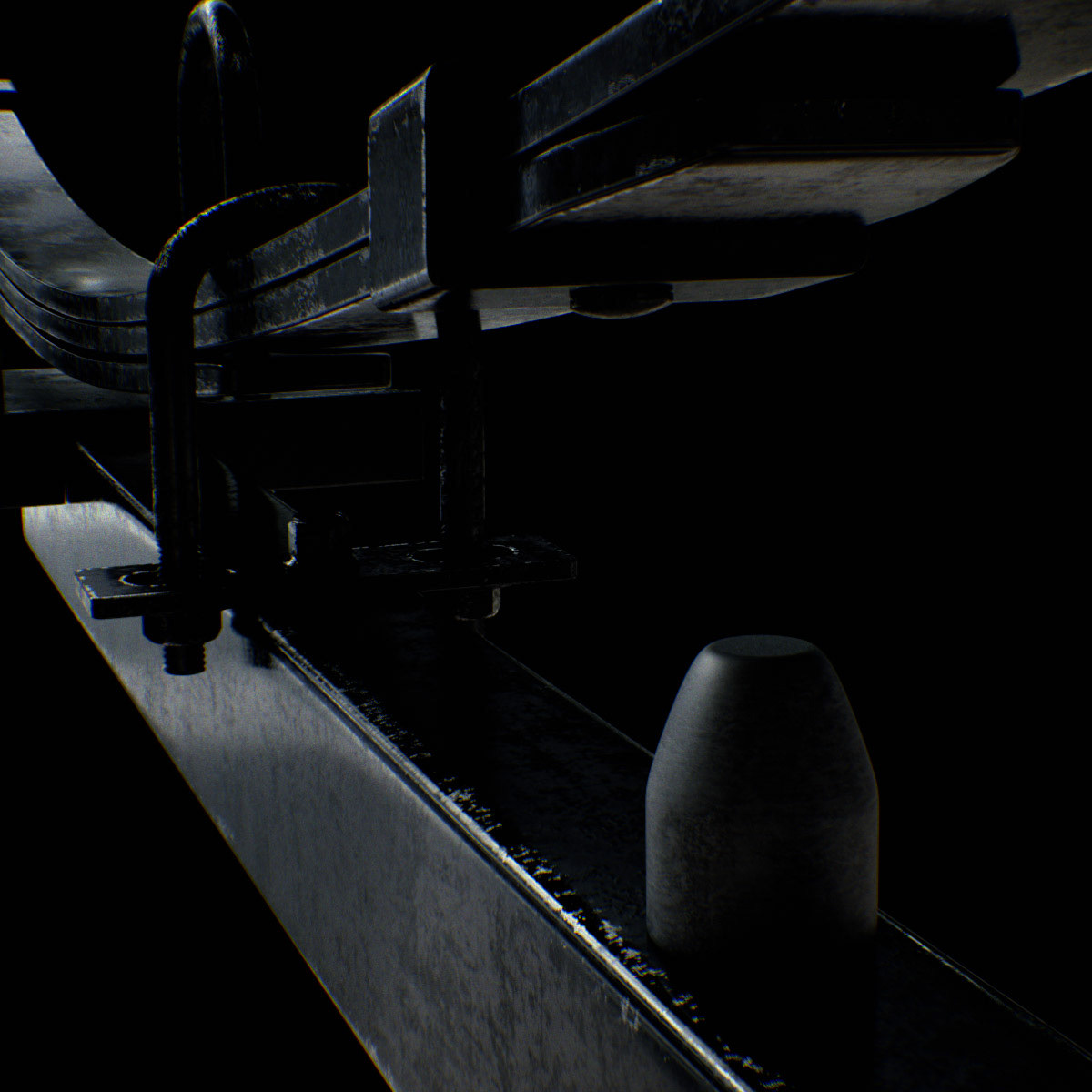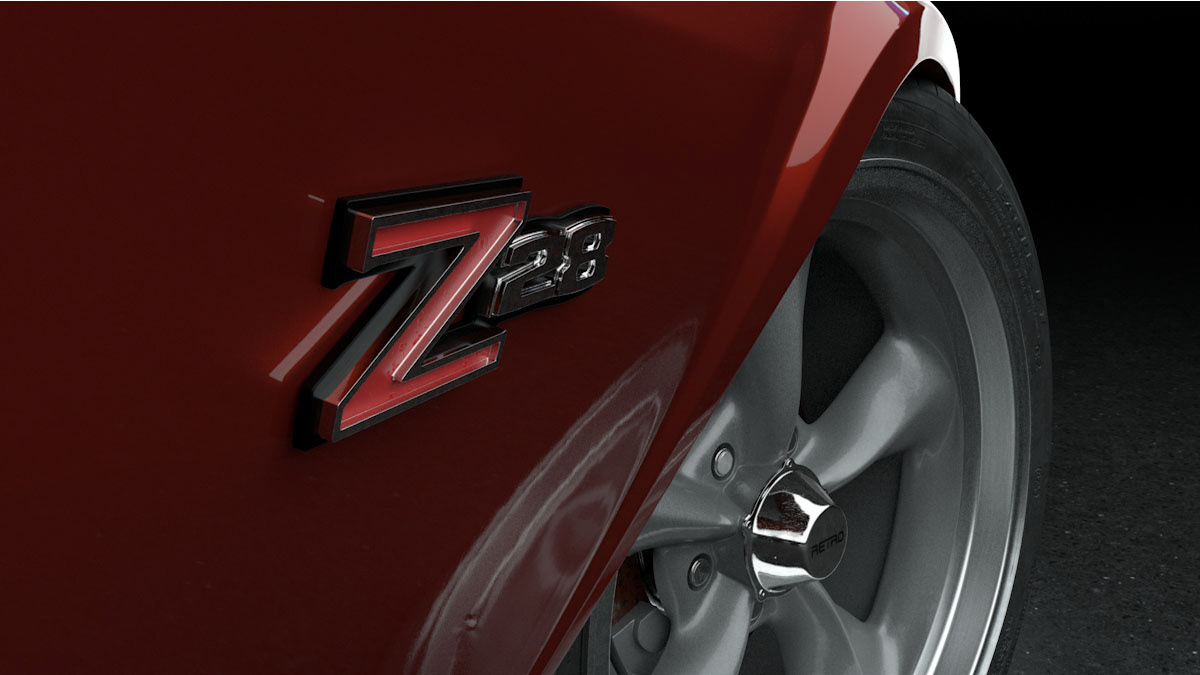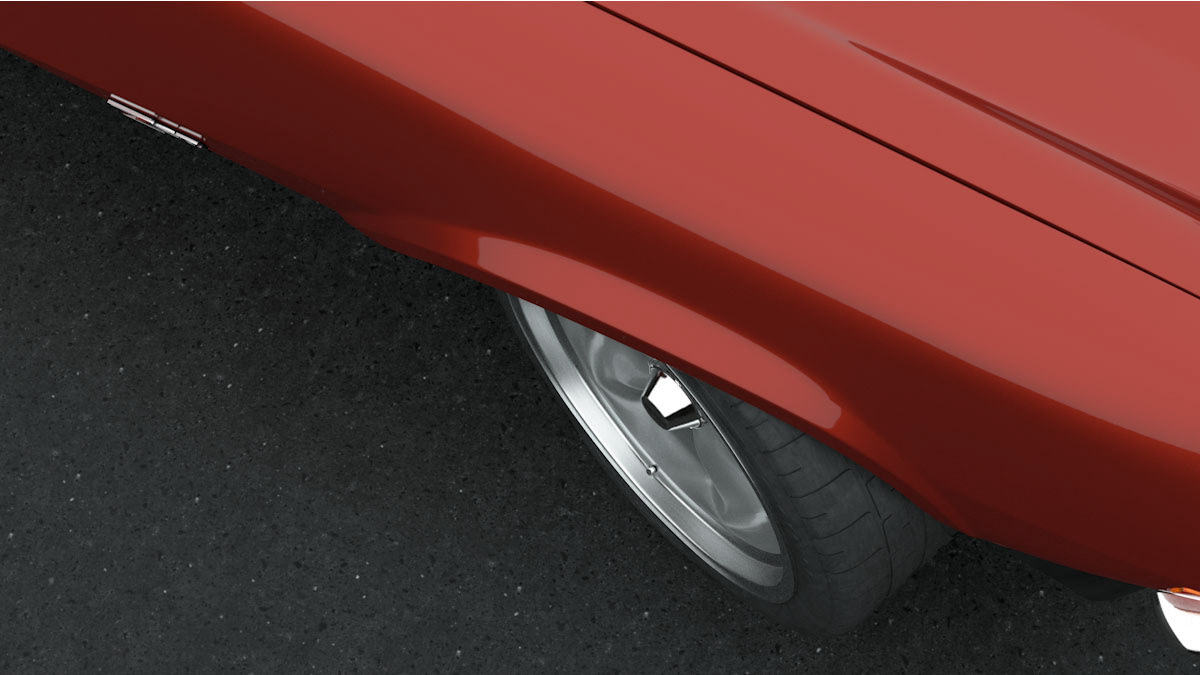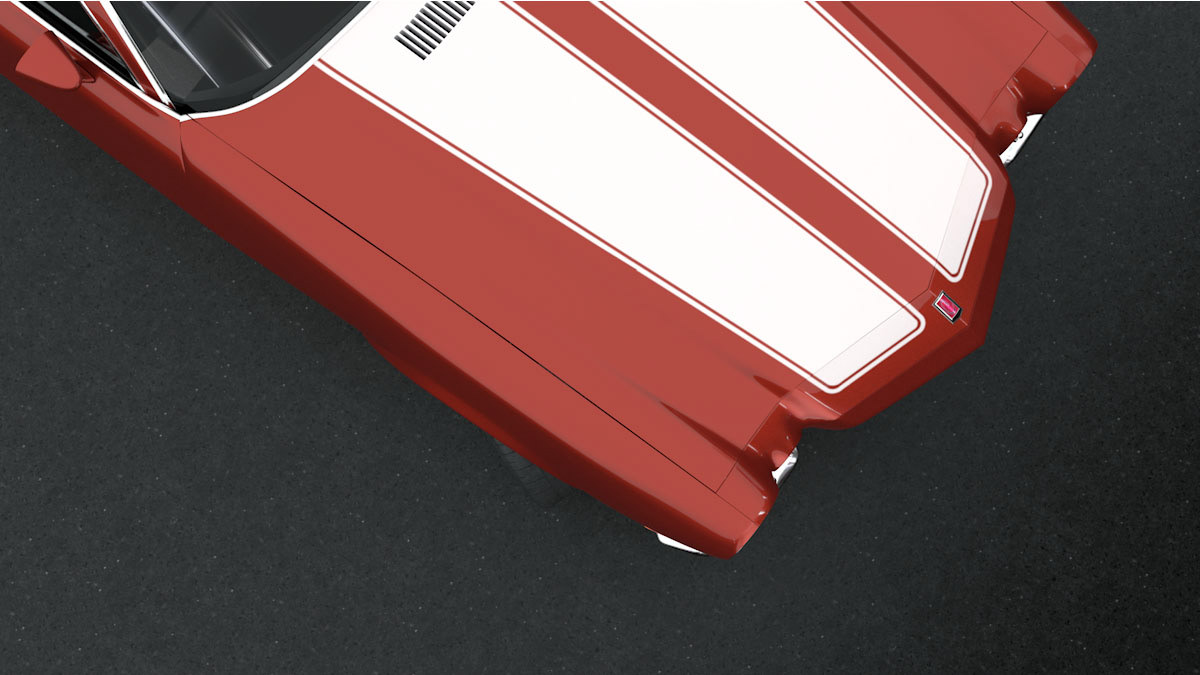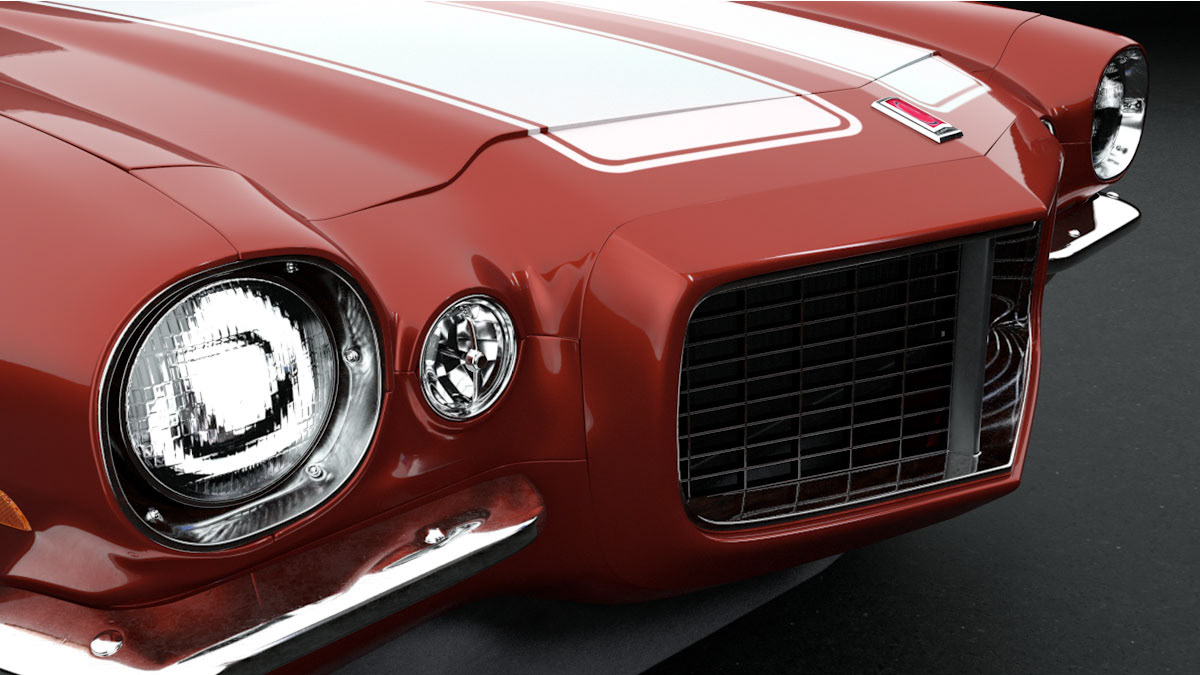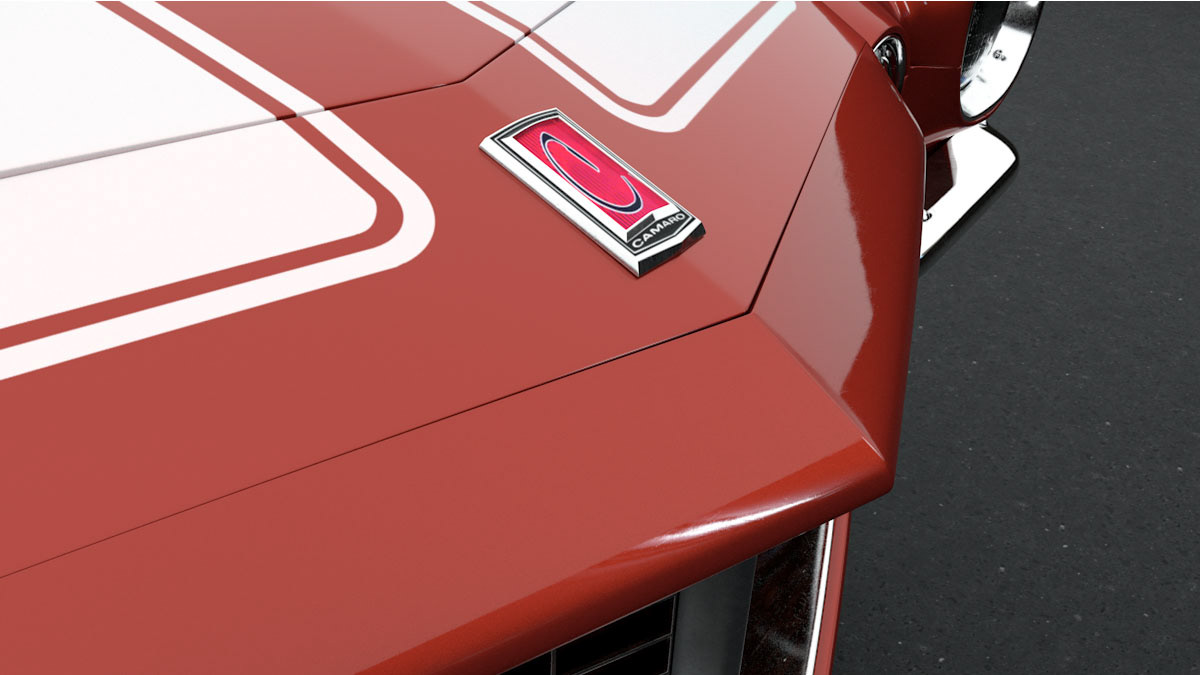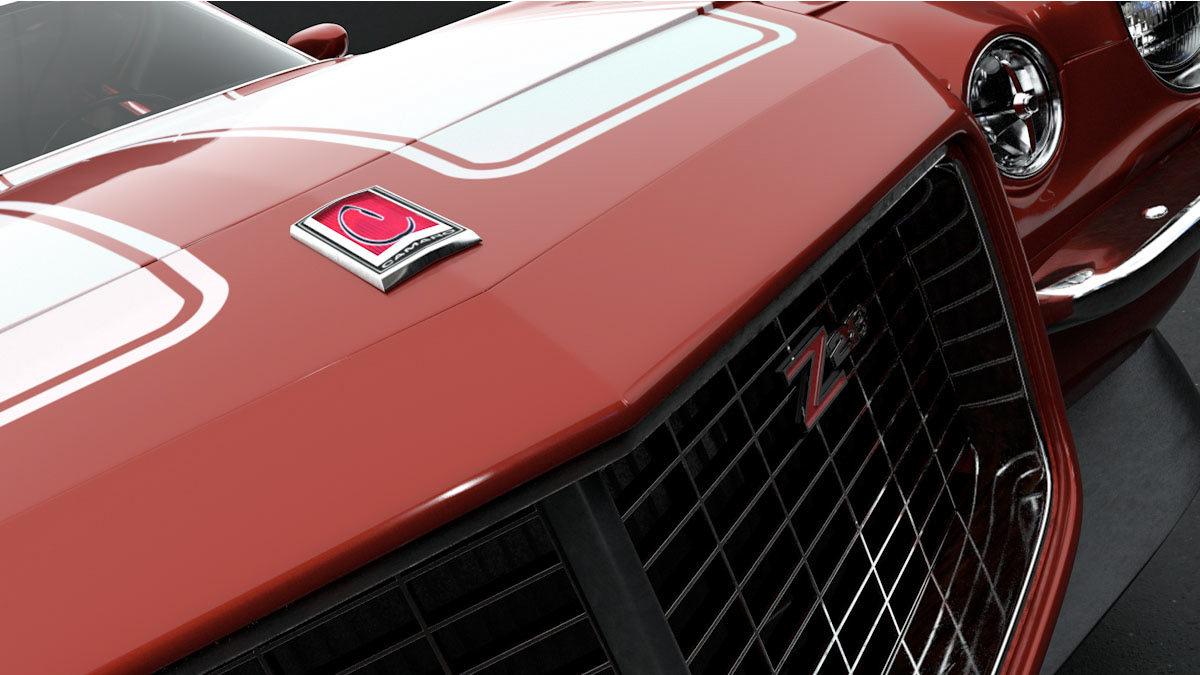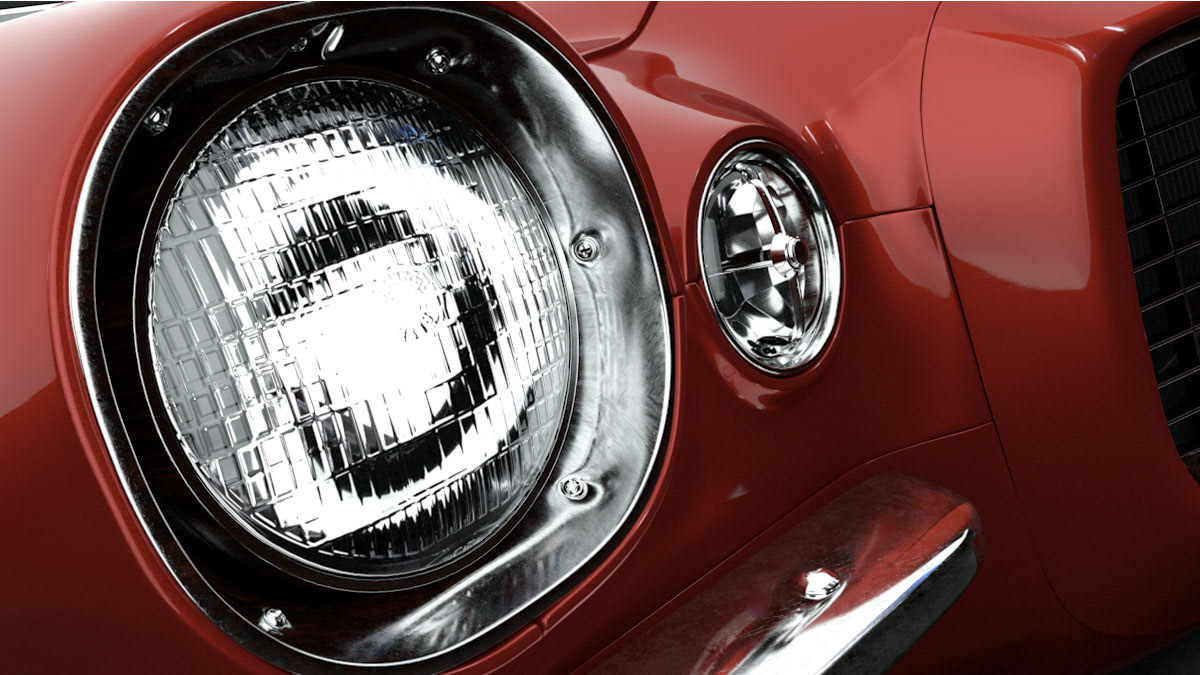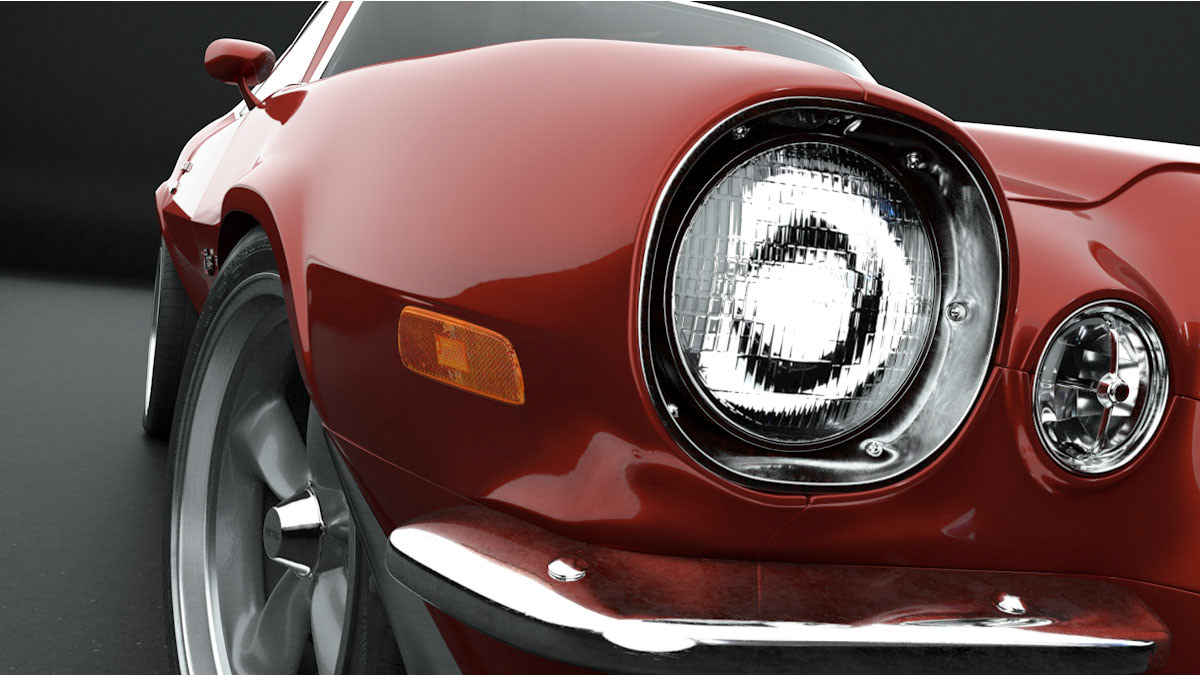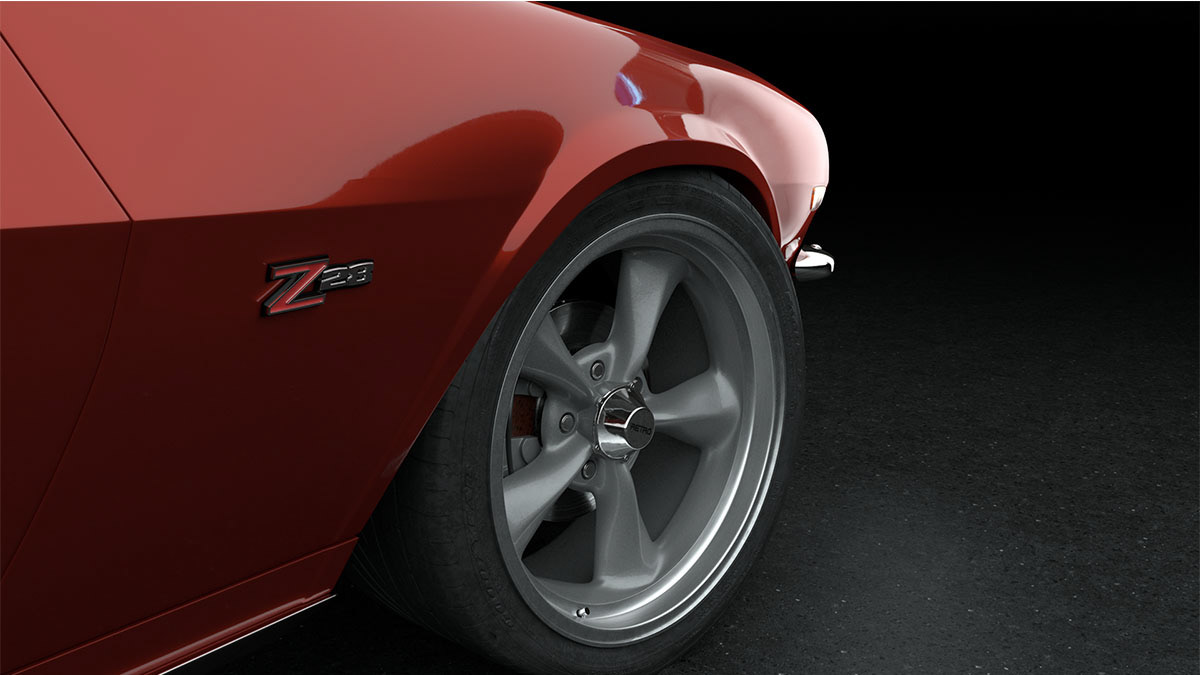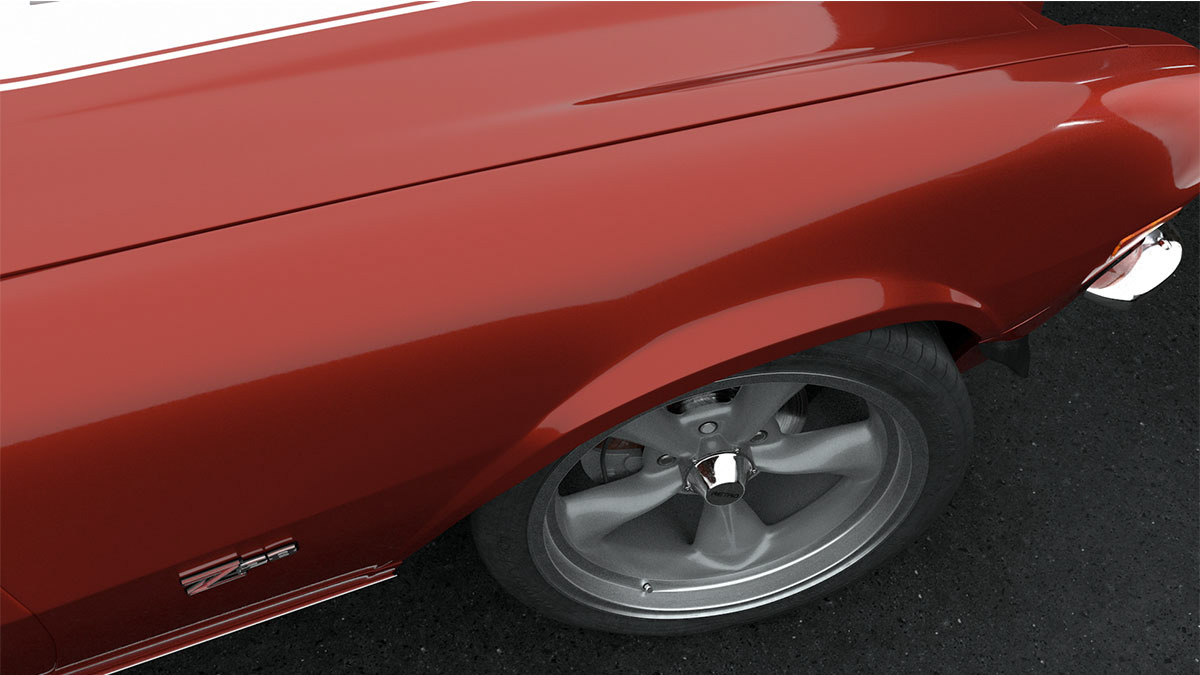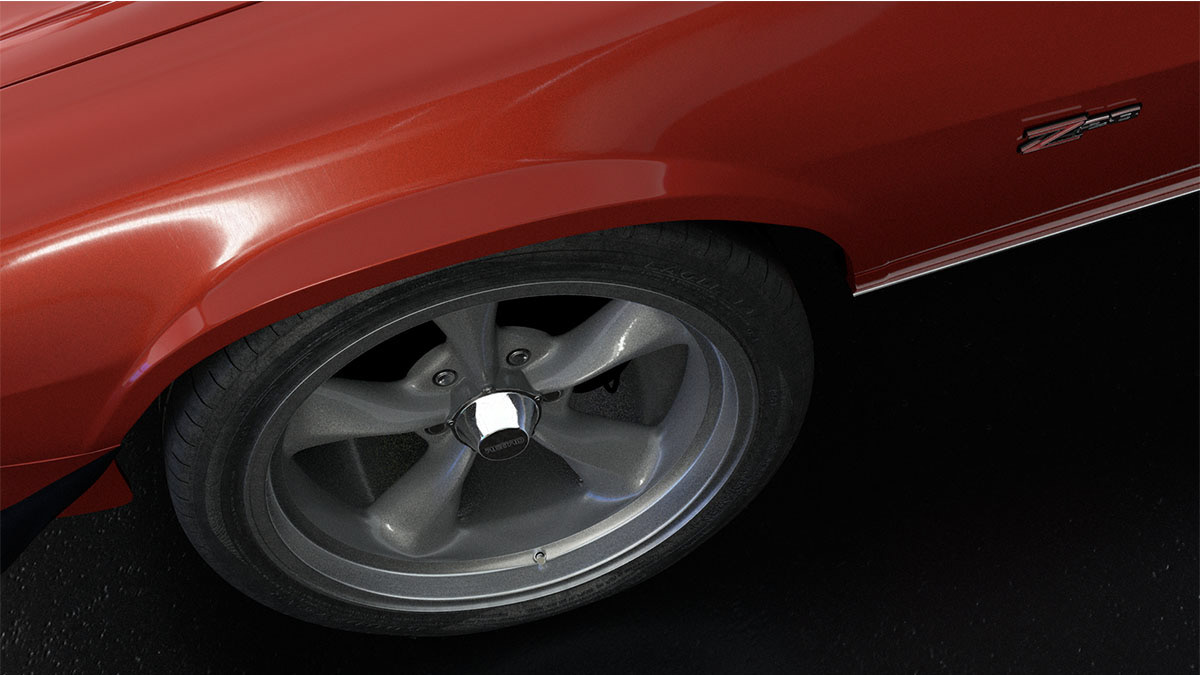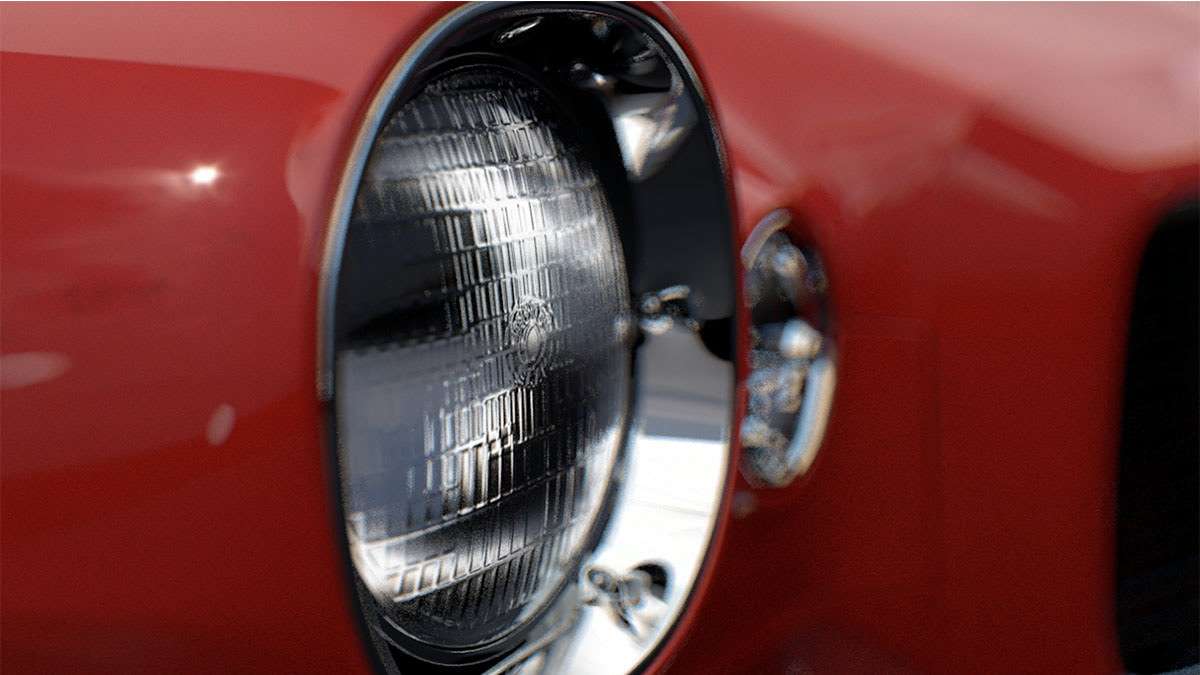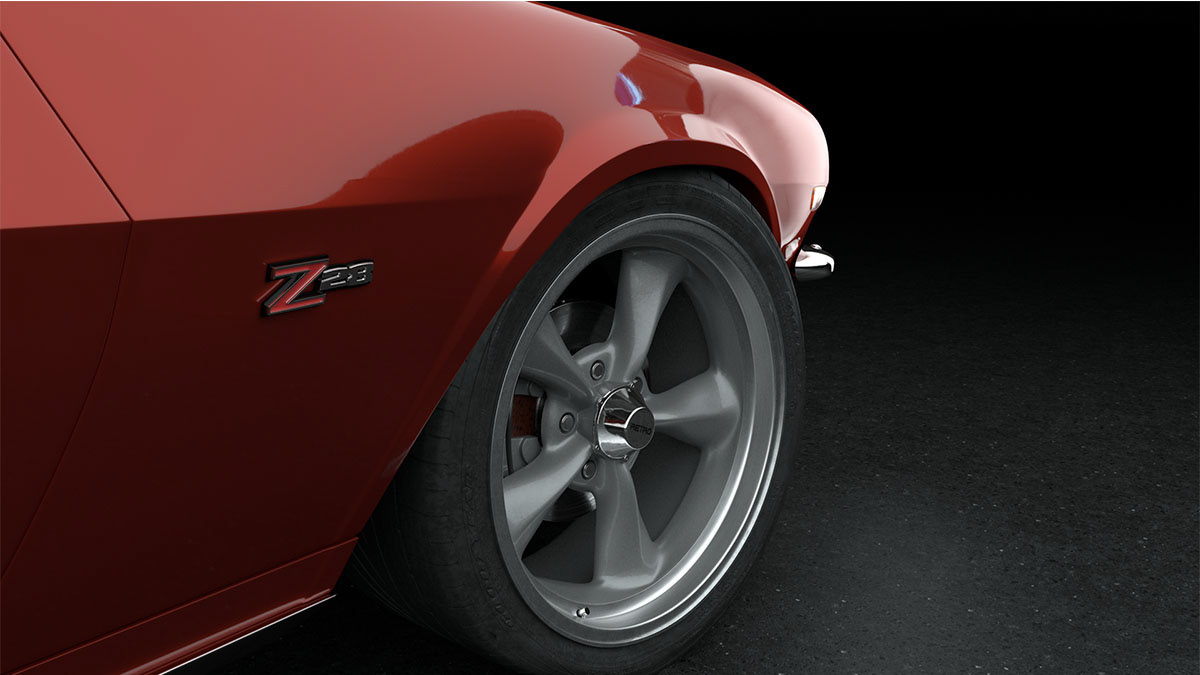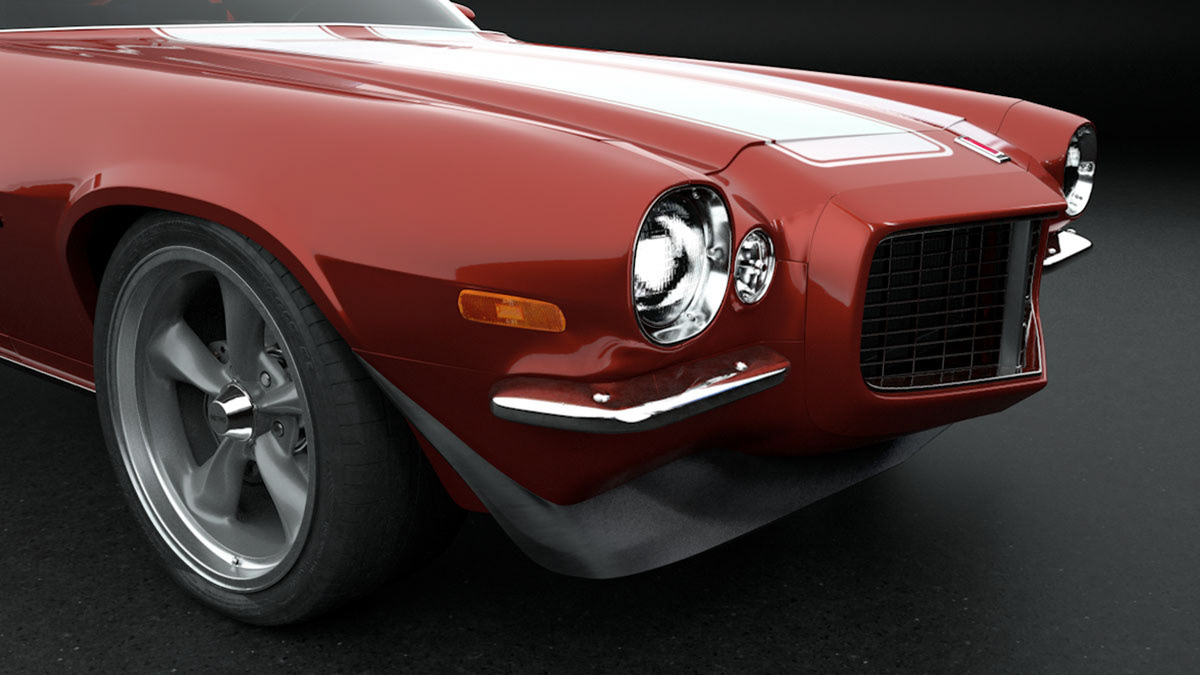 16-08-01
I stepped away for a few to work on other self-projects, 
Digital Emily.
 I got back to it this 4th of July break and worked on the undercarriage, added the wheels and brakes.  Also, I added some air-shock to give the car some lift in the back like all hot rods should.   It was rendered as a simple clay render.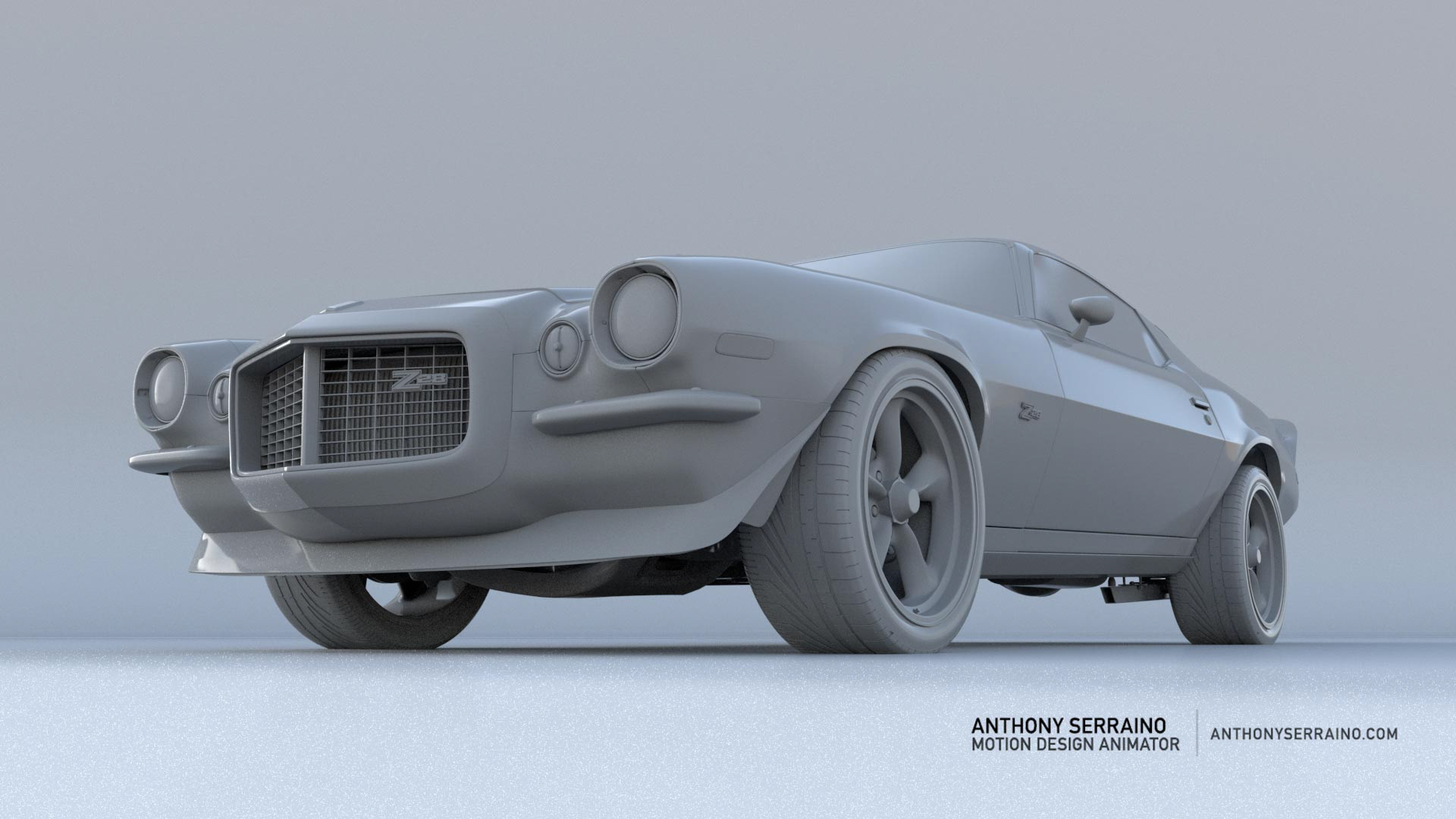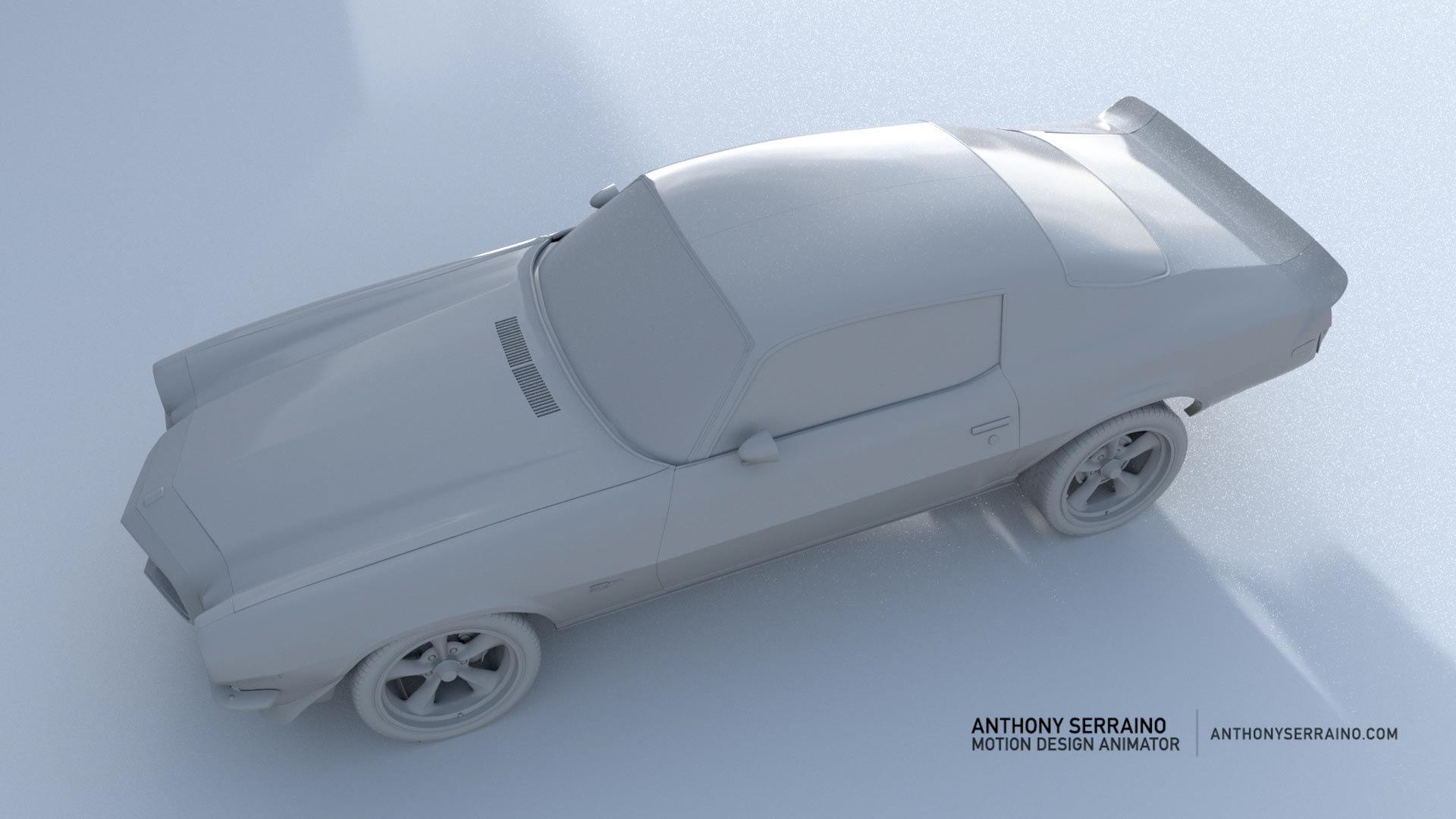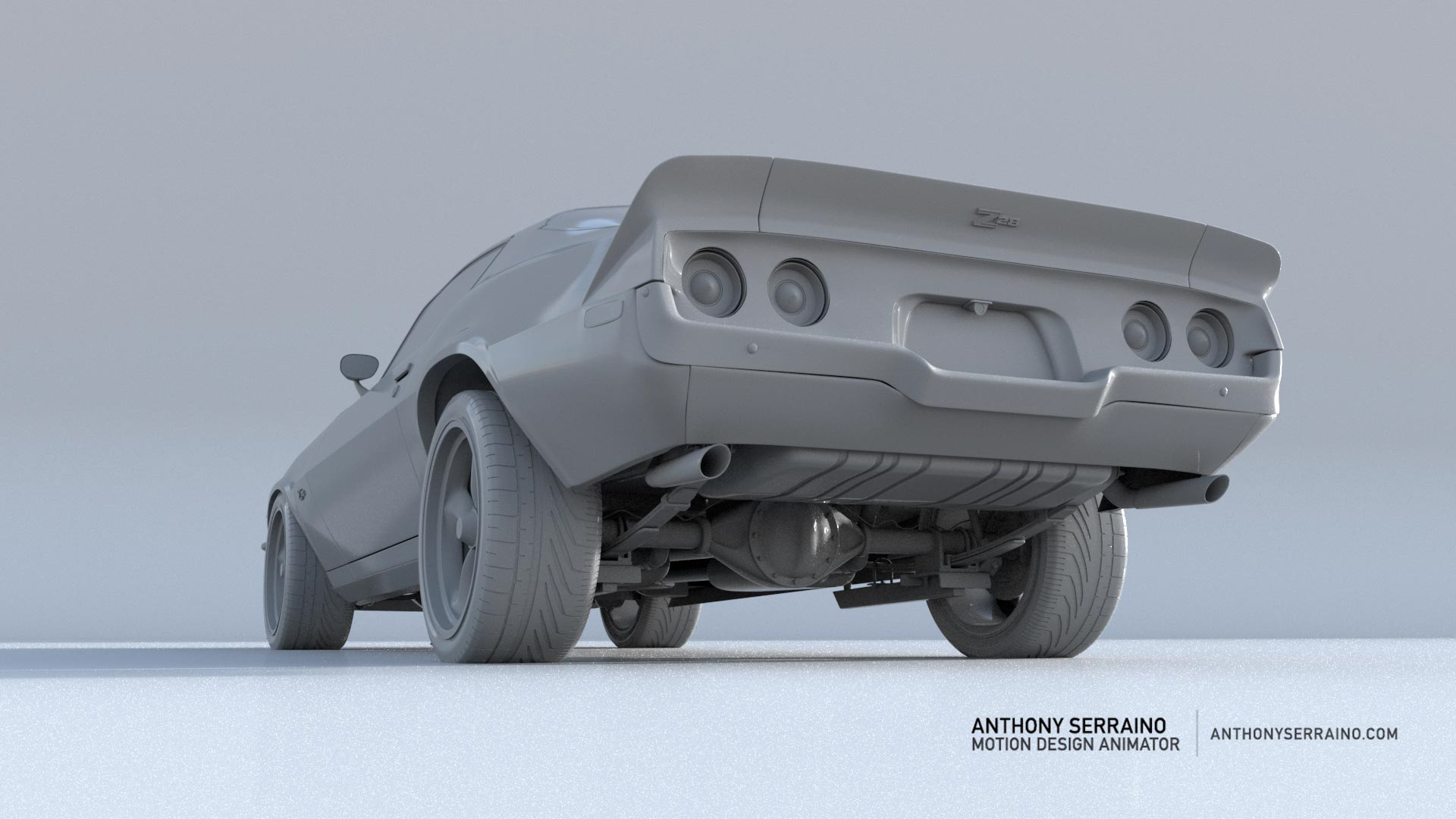 16-05-01
Wheels stage - rendered with C4D Physical Renderer.  A few lights with a hdri for reflections.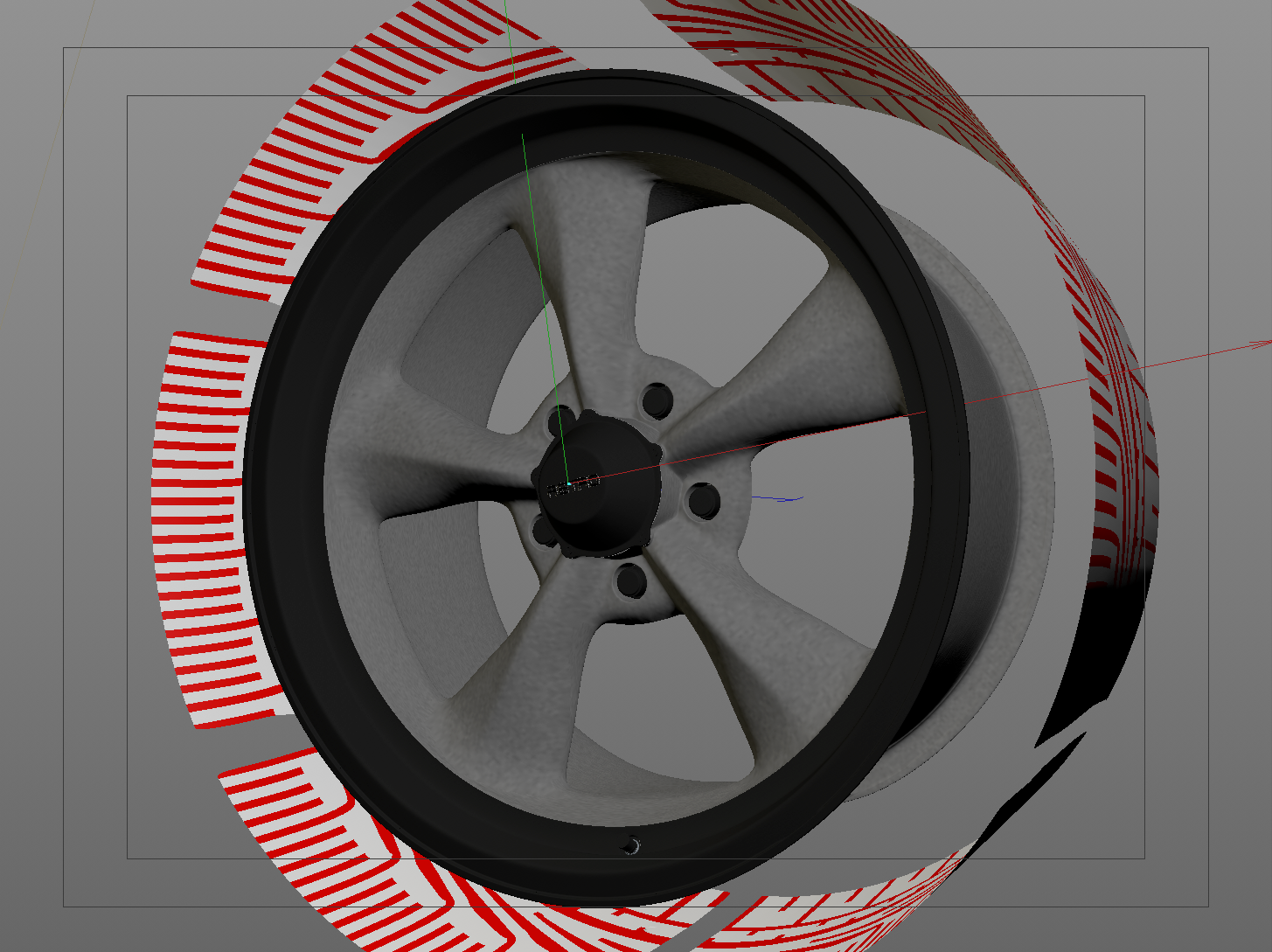 16-04-16
I blocked out the outside shell.  I will clean up the topology during the final stages.  Next, onto the wheels, undercarriage, and the interior.